30 Reasons To Adore Your Salt And Pepper Hair
Exclusive examples for men on how to rock it with the gray hair
Let's start with something least expected here! We will check the power of your mindset and see whether you are subjected to stereotypical thinking with just one question: do you like your salt and pepper hair or believe that gray hair strands should be hidden?
Suppose you're positive about demonstrating your gorgeous grayish hair strands? Congrats, we will find a great hairstyle for you quickly! Otherwise, if you consider finding a way of hiding the gray hair – hold on. We will reassure you shortly that salt and pepper hair is worth being proud of. Don't have much faith in it? Well, let's take a look at this sensitive matter in detail!
Why is it called salt and pepper hair?
Let's begin with finding an answer to this most common question! Everything is crystal clear: instead of using a rather delicate for some people, especially men, word 'gray,' the stylists worldwide have come up with an attractive and pleasant-to-ear combination – salt and pepper hair colour. "Your soft strands of salt and pepper hair match your eyes perfectly' – don't you think such a phrase would sound slightly better without the plain 'gray' word? We think so too!
What is the salt and pepper hair exactly?
In short, if you start having your first grayish hair – most likely, your hair colour would be called exactly the salt and pepper one. Basically, the name comes from the combination of a few colours: most of the time, it's dark brown or even black naturally mixed with the lighter gray hair like silver or even pure white. But sometimes, mature hair can have golden sand or ginger undertones too, even though it would still be called a salt and pepper hair colour.
What if I don't have gray hair yet?
Fake it till you make it – that would be our best answer! Salt and pepper hair is a huge trend these days, and you'll miss a lot waiting for your hair to start going gray. Instead, simply mimic it with a good hair professional and a few hours of bleaching. Look at Maluma, Chris Pine or any other young and famous celebrity. Some of them dye their hair regularly to have that salt and pepper colour. So it is a big-time for gray hair today!
Now, we're on the final stage of convincing you to show off your ravishing salt and pepper hair! After reviewing these slides, we are sure you will be booking your next hair appointment immediately.
1 / 30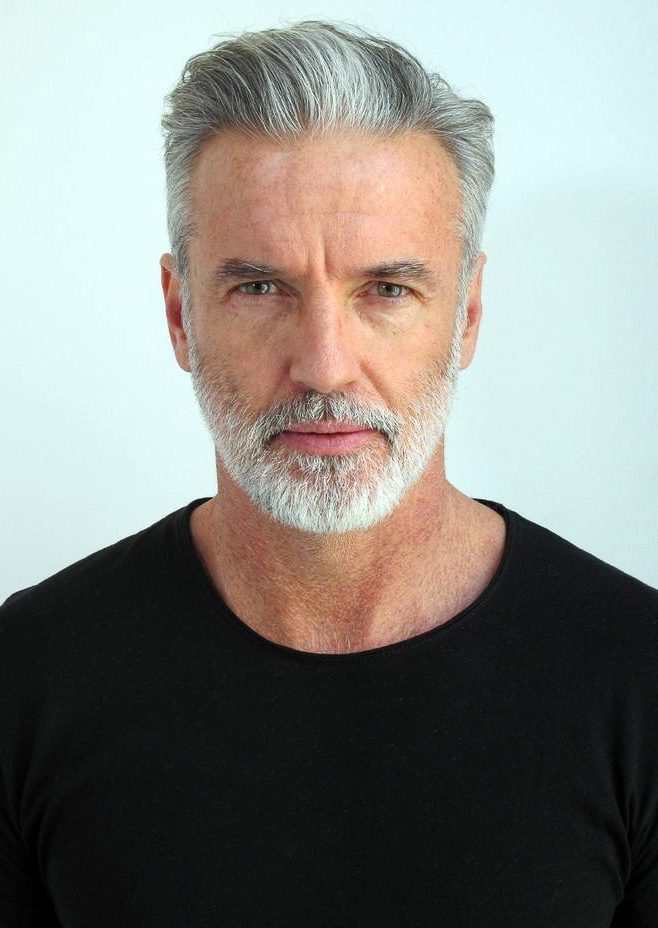 Salt And Pepper Backcombed Hair
The classic and the most elegant style is doubtlessly the grayish backcombed hair with a side part. This hairstyle would look with any hair colour but is incredibly charming for men with salt and pepper hair. So if you like your hair to grow slightly longer – this is the option for you.
2 / 30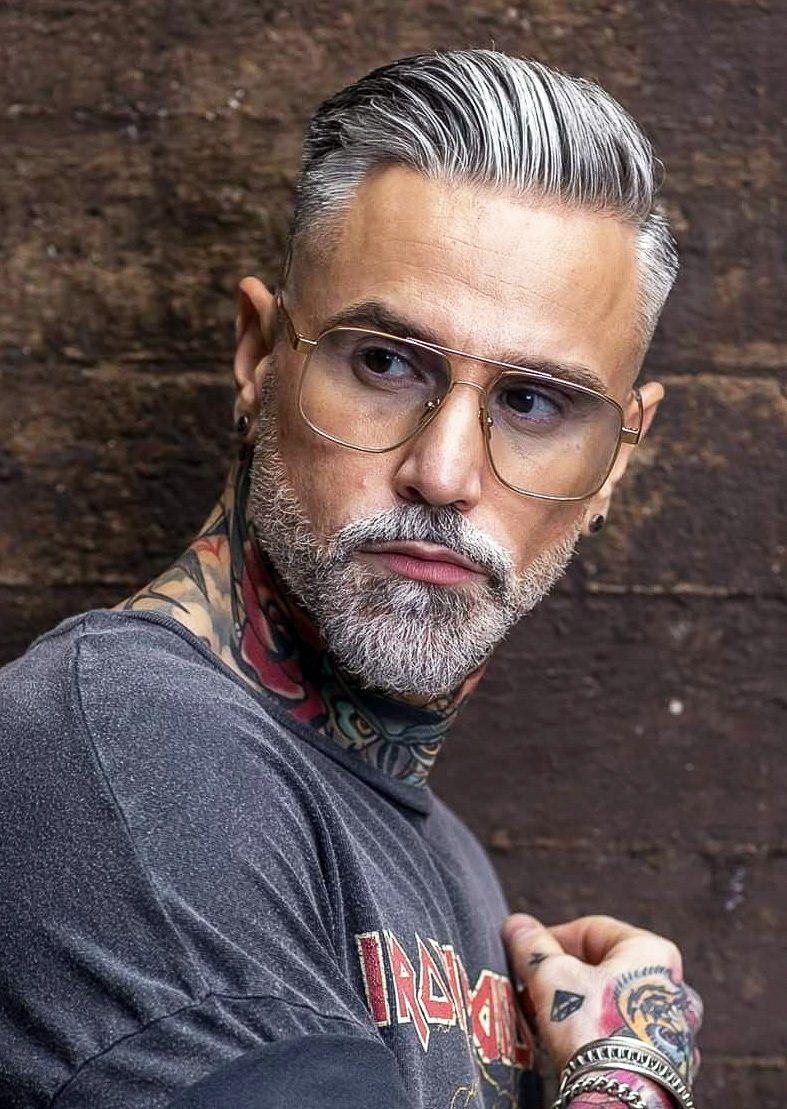 Salt And Pepper Undercut
Another great way of rocking it with your salt and pepper hair and white beard is to combine these colours with an undercut that never goes out of trend. With styling the top part to the back and keeping your sides freshly trimmed – you will look fabulous no matter what.
3 / 30
David Beckham's Signature Silver Highlights
David is certainly one of the fashion icons of this era. His looks get published in the most popular magazines, and his Instagram is considered to have one of the biggest audiences. Well, it wouldn't be possible without the artistic hair experiments that he's been known for, including the highlights of a trendy salt & pepper colour.
4 / 30
Philippe Bas With Black And White Hair
While salt and pepper hair in a classic understanding means the mix of black and white hair, in some cases, you can see the white parts separately on the sides and black hair on top. Such a hair combo might look even trendier than the rest, and with the freshly dyed beard, you will indeed look incredible.
5 / 30
The Hair Of A True Artist
Long, roughly cut curls freely fall on the shoulders – does it sound to you like a proper hairstyle for a brutal biker or perhaps a creative person like a carver or musician? If that correlates with your lifestyle and sounds like your hair type, you know what to do!
6 / 30
Gracefully Styled Gray Hair
Ben Desombre has that grace and elegance that comes only with age. And his gorgeous hair of salt and pepper colour is an excellent proof of it. What a spectacular taste Ben has that he uses daily for his outfits and hairstyling!
7 / 30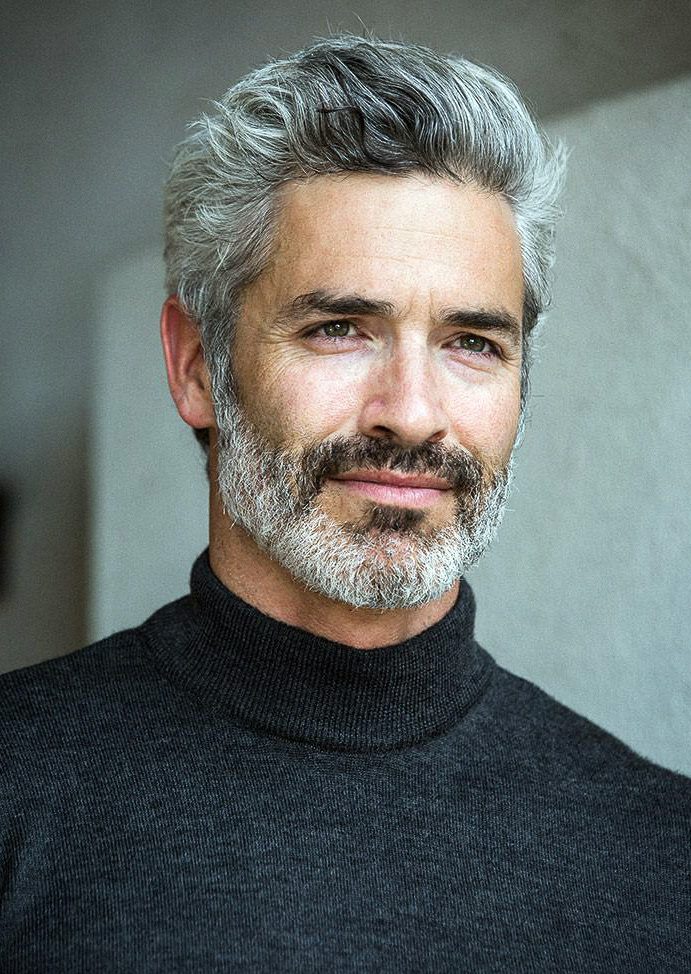 Darkened Strands In Silver Hair
Doesn't matter whether you have a few hair strands of natural black colour or you dye them on purpose – the darker hair strands in front with the rest of your silver hair will add that charm to your style. Also, a slightly darkened beard or moustache looks excellent with such hair.
8 / 30
Chris Pine's Iconic Slightly Gray Hair
Chris proves to us that no matter what your age is – gray hair can become your thing. If you have the same hair length as Chris, think about combing your hair to the back just so the sides get to be open, and your stylish silver hair gets more attention.
9 / 30
Unique Combination Of Ginger And Gray Hair
You might think, what's so special about this hair colour combo? Well, we are ready to explain it to you. With time the red pigment of any ginger hair gets destroyed with the appearance of the grayish hair. So it's a unique case when the ginger colour preserves its tone and gets mixed with the silver colour.
10 / 30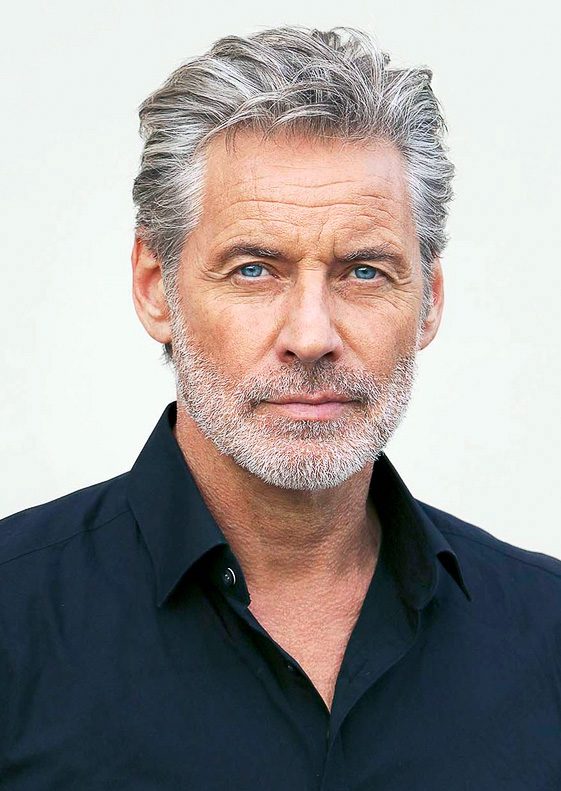 Salt And Pepper Wolverine's Hair
What slightly looks like the Wolverine's hairstyle straight from the movie is actually a pretty popular way among men of styling longer hair these days. Keeping the longer hair strands in the back and leaving a few short pieces out creates a casual look yet stylish.
11 / 30
Calle Artmark's Two Tone Hair
If anyone is thinking of becoming a model once you get closer to your retirement – you should think about Calle Artmark and his successful career. Not only is he in demand for all the fashion campaigns and editorials, but he has also become one of the leading Instagram influencers. Moreover, it would not be possible without his gorgeous salt and pepper hair and perfectly white roots.
12 / 30
Handsome Salt And Pepper Hair Look
Jay represents that typical guy with a discreet military style that magically works for most of the women and draws them just like bees to honey. In Jay's case, the silvery hair on the sides and good-looking beard of a salt and pepper colour make him look even more handsome.
13 / 30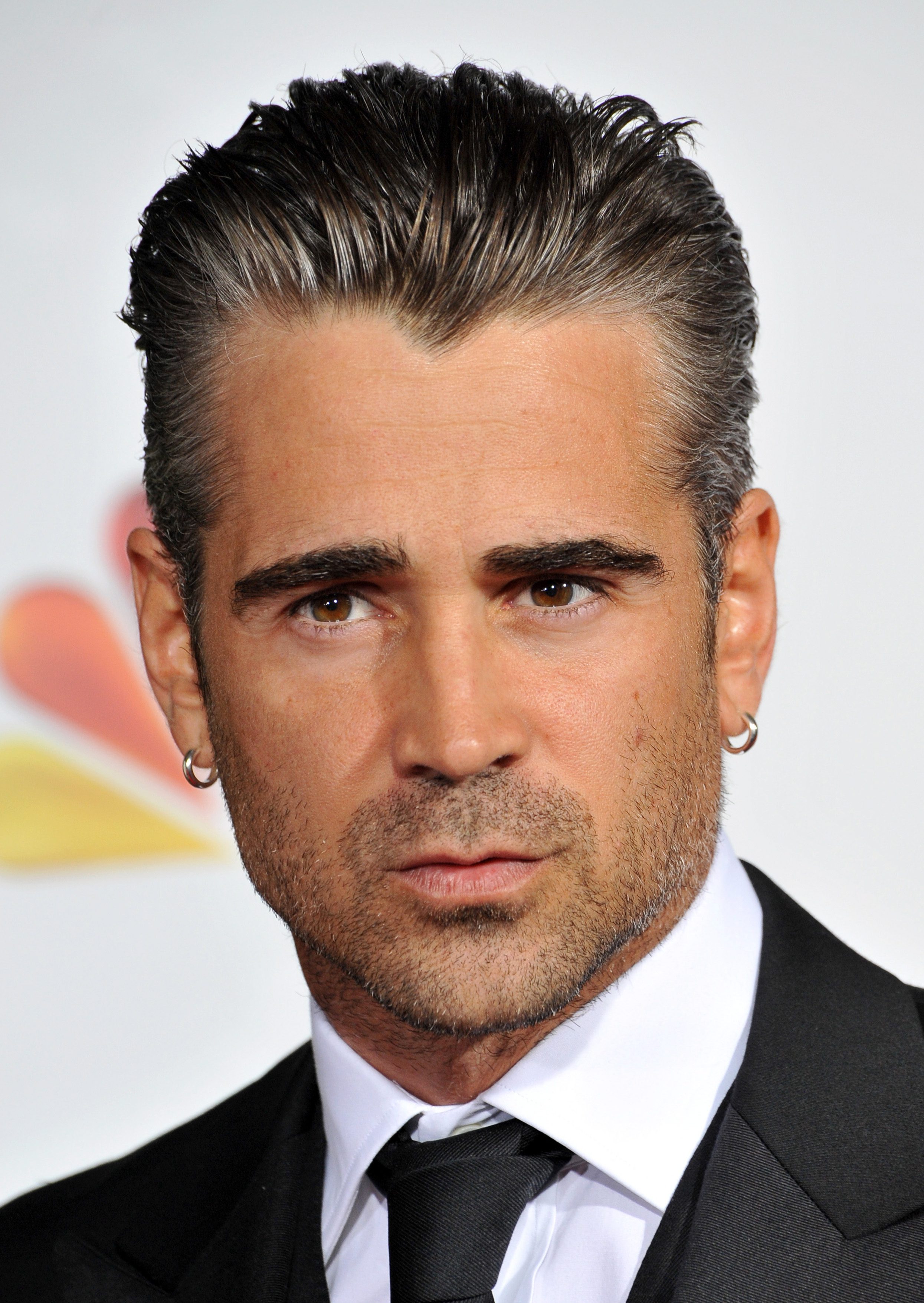 Colin Farrell's Signature Hair Look
Colin Farrel is well-known for his impeccable taste in styling. Whether it's his colourful suit or perfectly gelled hair, he always looks top-notch. No wonder why he got selected for a role in the iconic movie "The Gentlemen."
14 / 30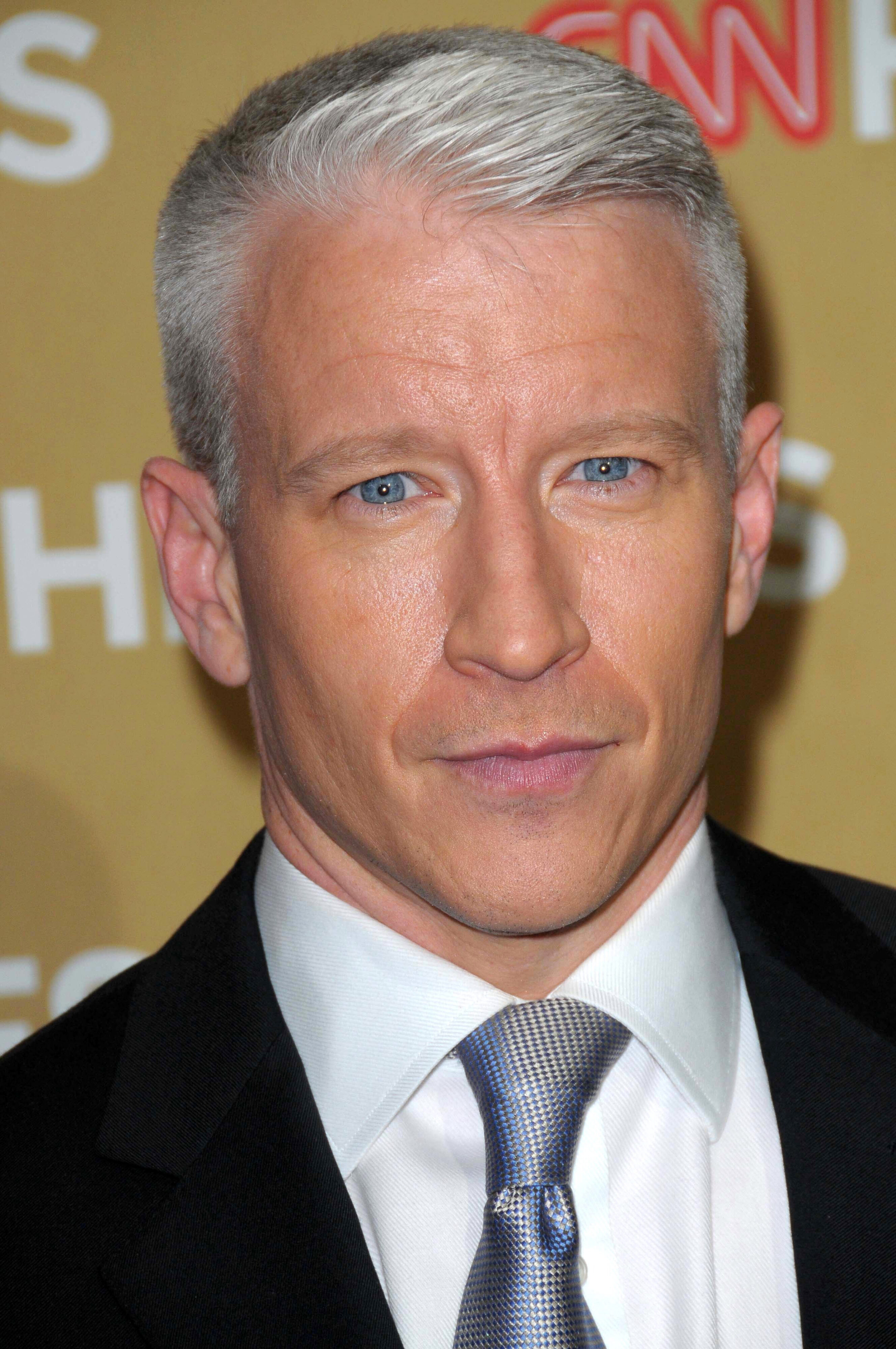 Minimalistic Cut For Gray Hair
For those of you who like to keep everything in a minimalistic style, the moderately short military cut in combination with light gray hair colour will look just as neat as you need it to look. Another essential advantage of such a style is that it will look appropriate for any dress code or occasion.
15 / 30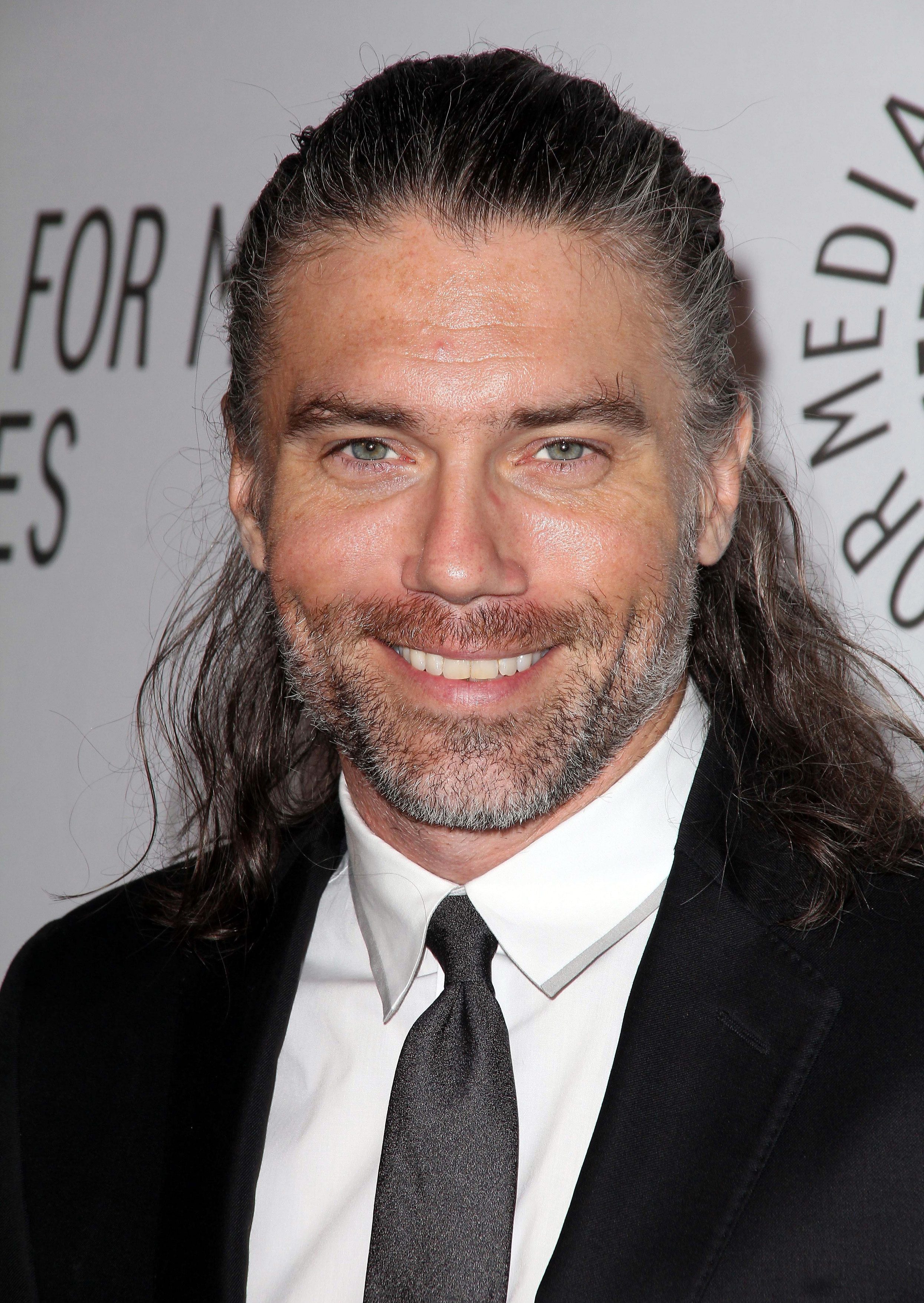 Great Hairstyle For A Macho
Don't you get the Game of Thrones vibe? We certainly do! Such a hairstyle in a gorgeous dark gray colour looks just fine and would match a brave, sturdy man like Jason Momoa or Anson Mount. Those guys both know well how to steal women's hearts.
16 / 30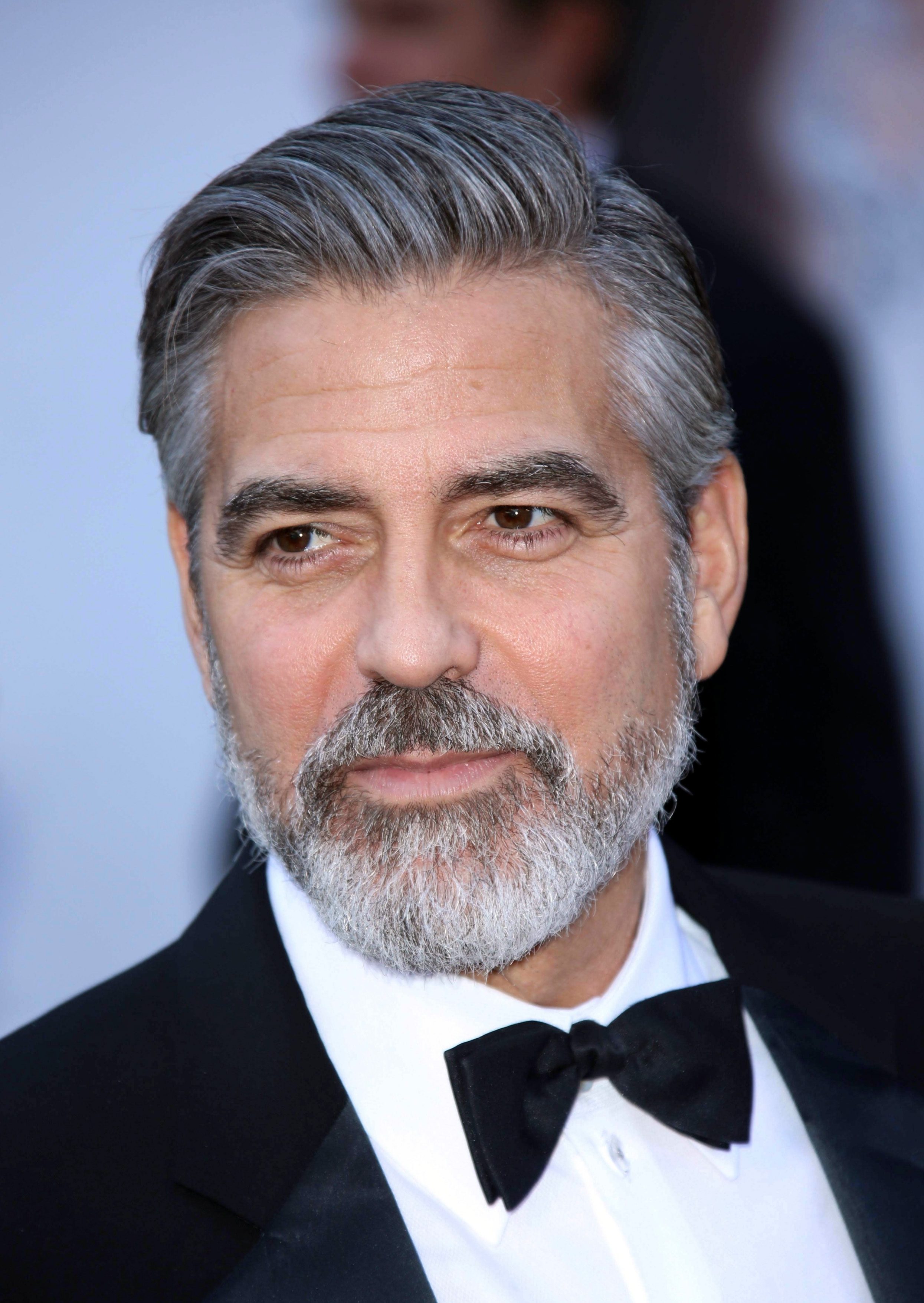 Old-Fashioned Haircut For Silver Hair
What could look more elegant than this hairstyle? Not sure, because that is the true classic gentlemen's cut in front of you: a clean side part with a precisely styled wave in the front and a beautifully trimmed beard. Couldn't be more attractive, right?
17 / 30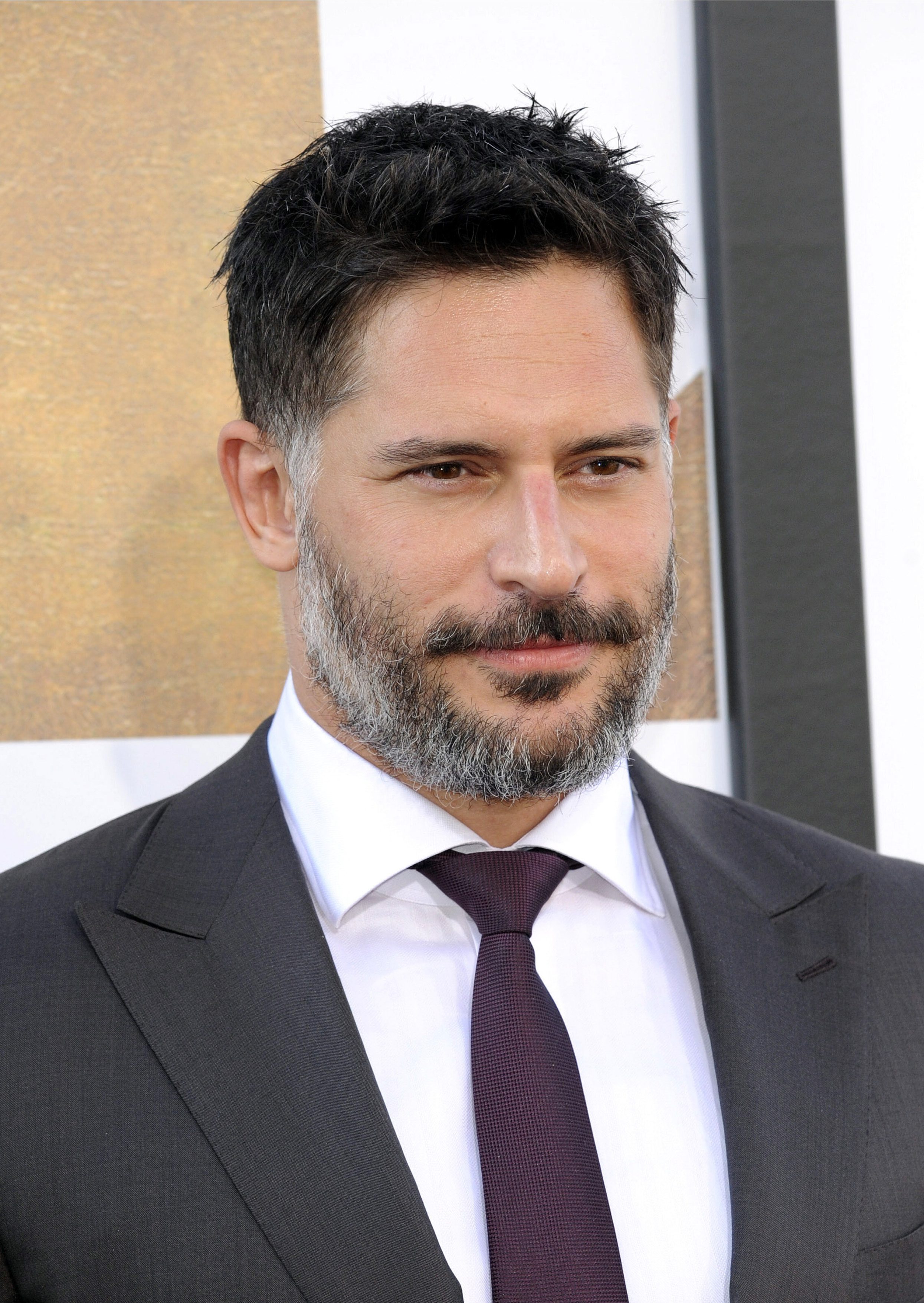 Joe Manganiello's Unique Hair Colour Combo
What a stylish combination of darker hair and light gray, almost white beard! Joe certainly has a rare gray hair look. Whether it was done purposefully by a hair colorist or grown naturally – it still looks impressive.
18 / 30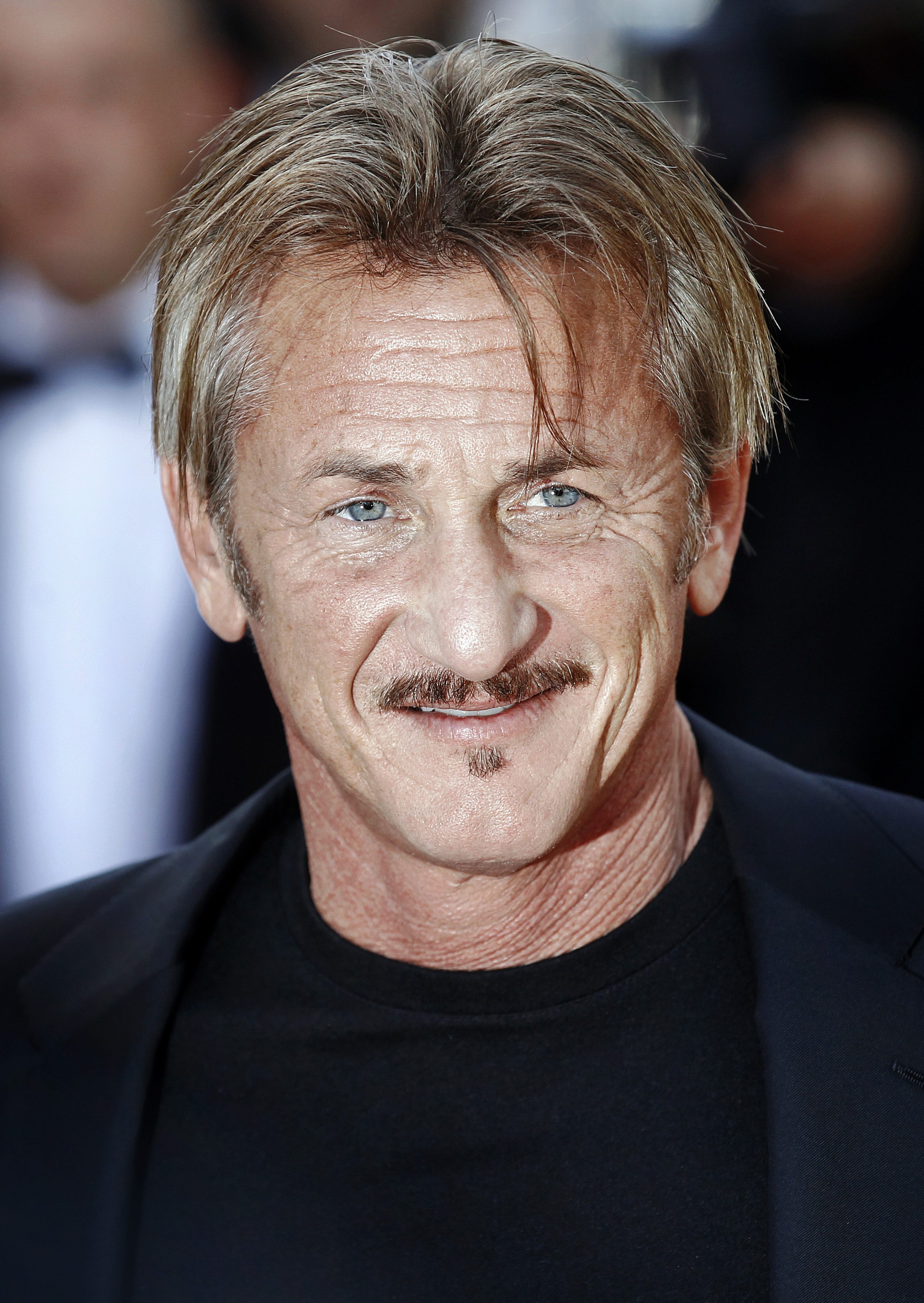 Salt & Pepper Hair With Golden Tone
Evenly parted hair, clear sideburns and carefully framed moustache – what an excellent choice for a red carpet look! Sean Penn is lucky to have that rare combination of the salt and pepper colours along with the golden or gingery undertones.
19 / 30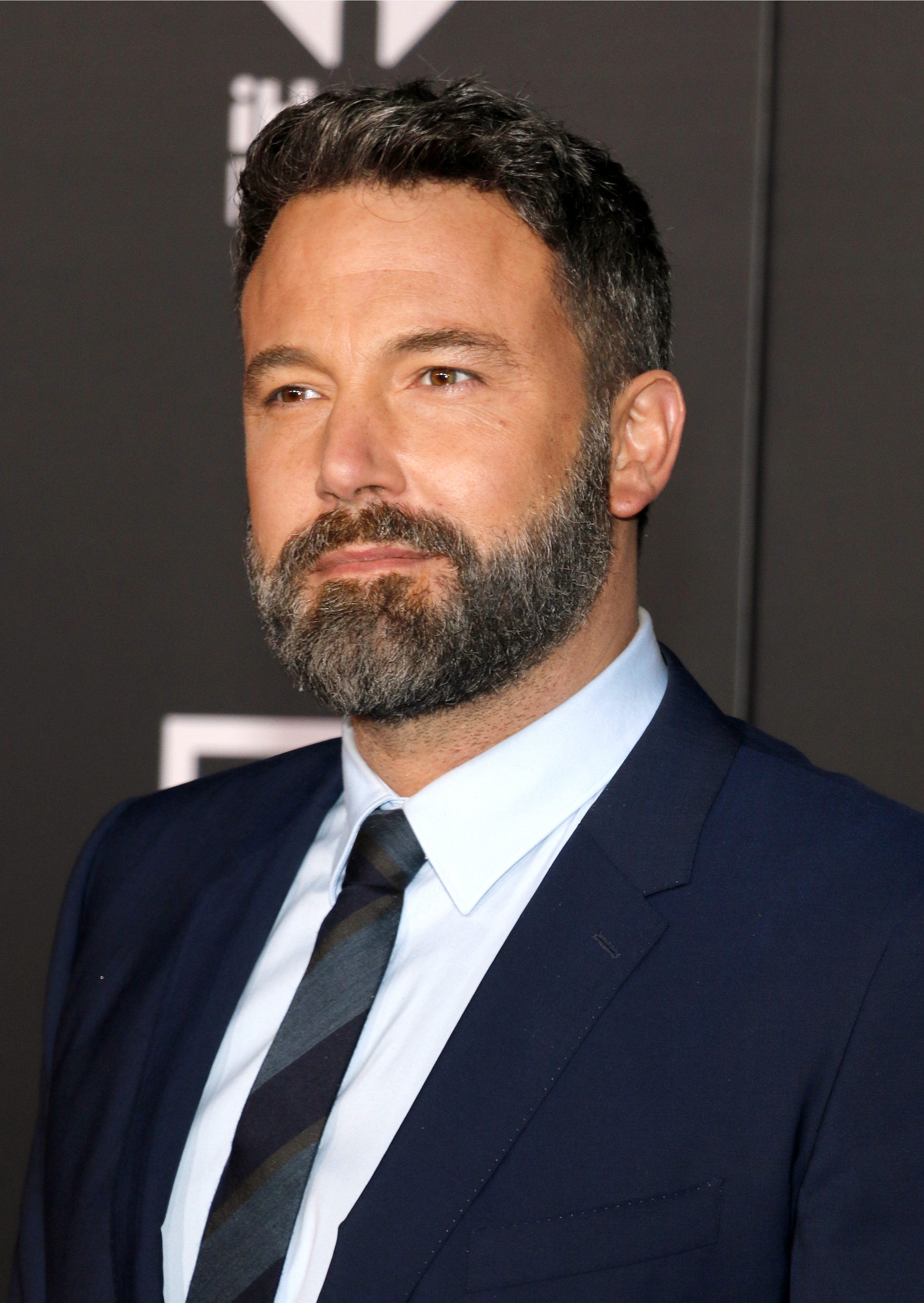 Ben Affleck's Salt And Pepper Hair
Freshly trimmed sides with slightly volumized front hair and clearly framed beard – that's the look of a real Hollywood star! Ben definitely is one of the most attractive male actors we know today, and the salt and pepper hair only adds some charisma to him.
20 / 30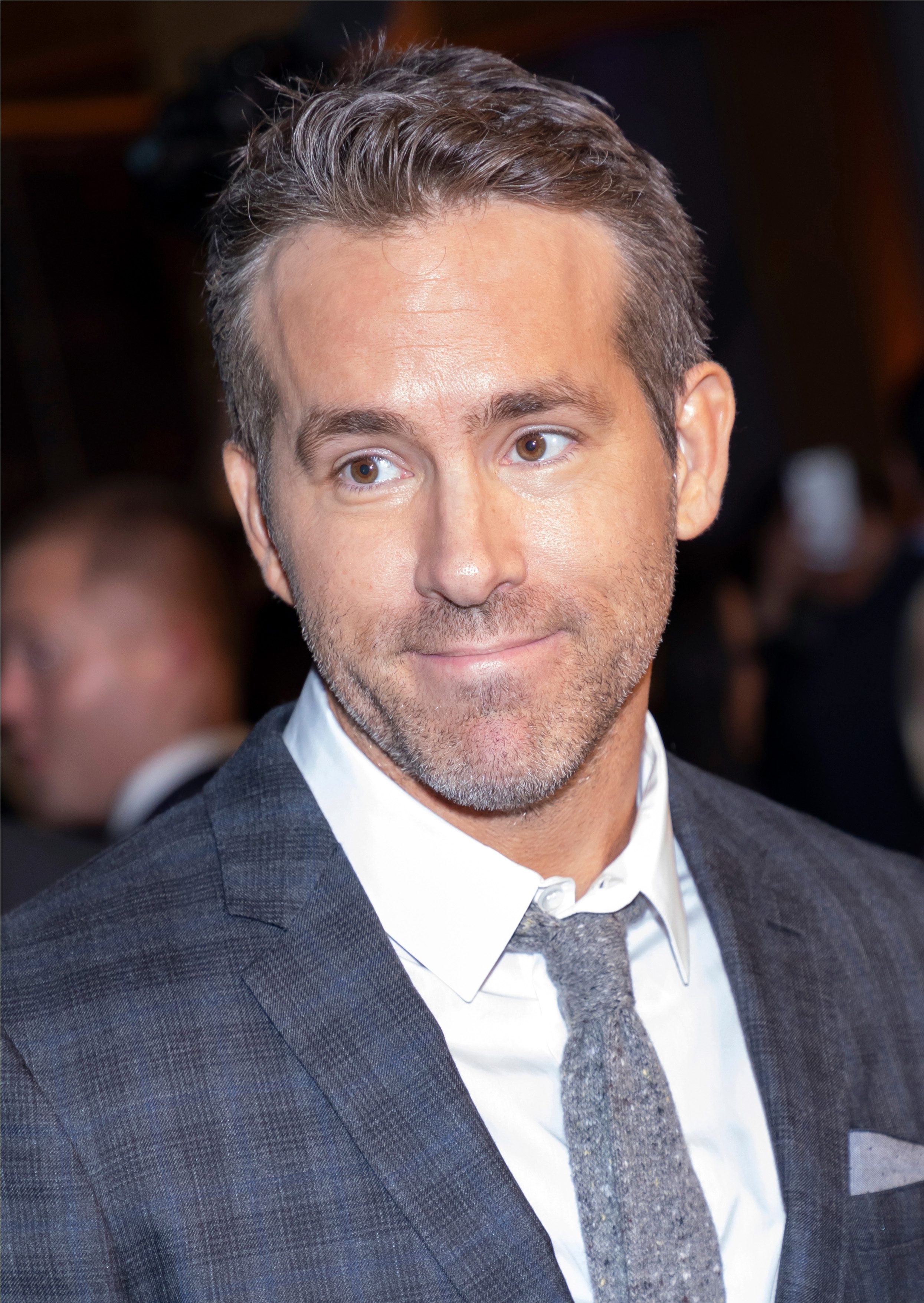 Charming Hair Of Ryan Reynolds
Undoubtedly, Ryan Reynolds has a lot of natural charm. But we are sure it would not be that effective in winning the women's hearts without his exceptional dressing style and perfectly trimmed hair. And, of course, he has hair of salt and pepper colour as well. So should gray hair stop you from conquering this world?
21 / 30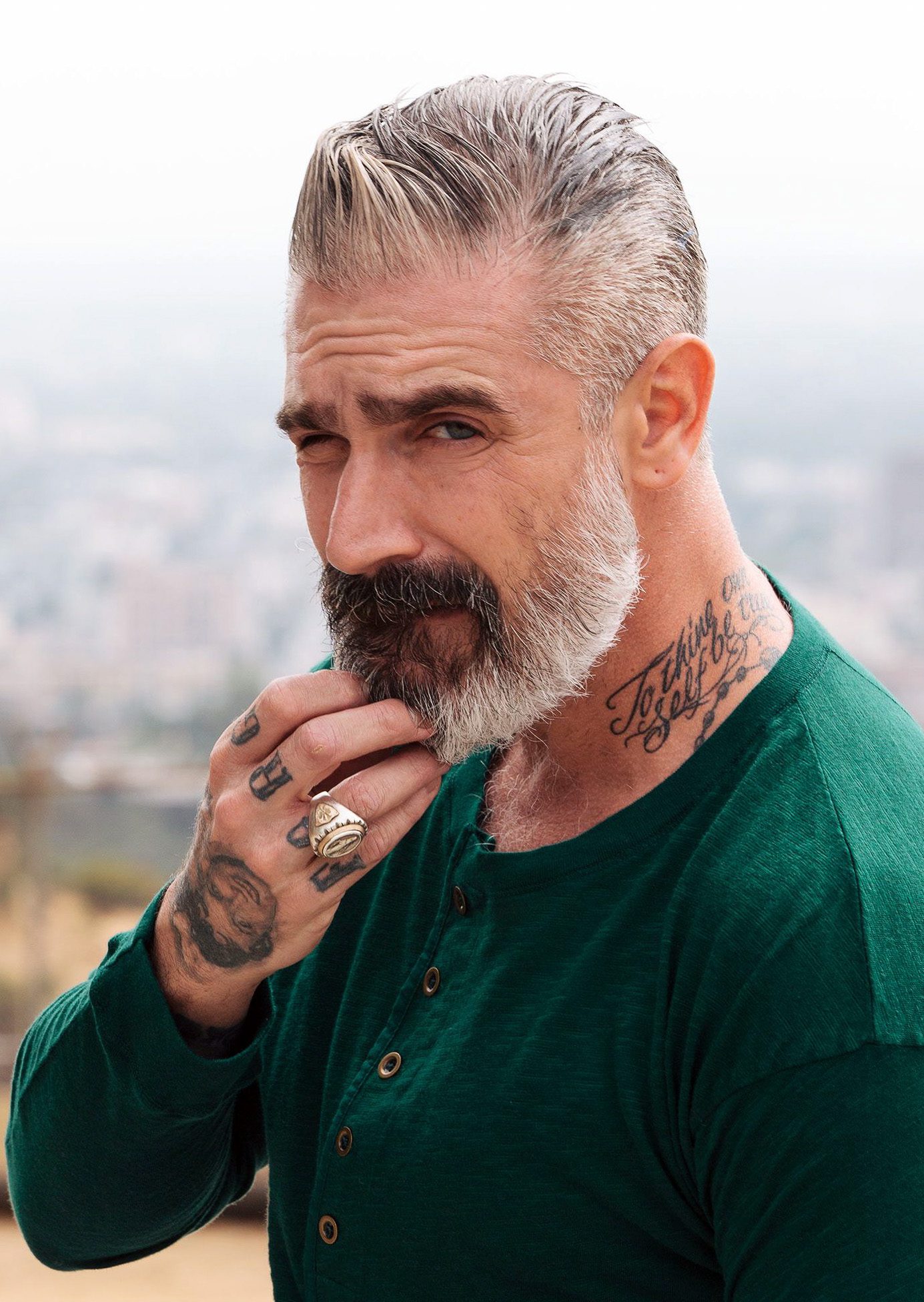 Gelled Back Salt And Pepper Hair
We miss those times when every second man was gelling the hair and combing it back. That is such a masculine way of styling your hair! And with the salt and pepper colour, it looks even more brutal and attractive at the same time. So think about it, sometimes new can be a well-forgotten old.
22 / 30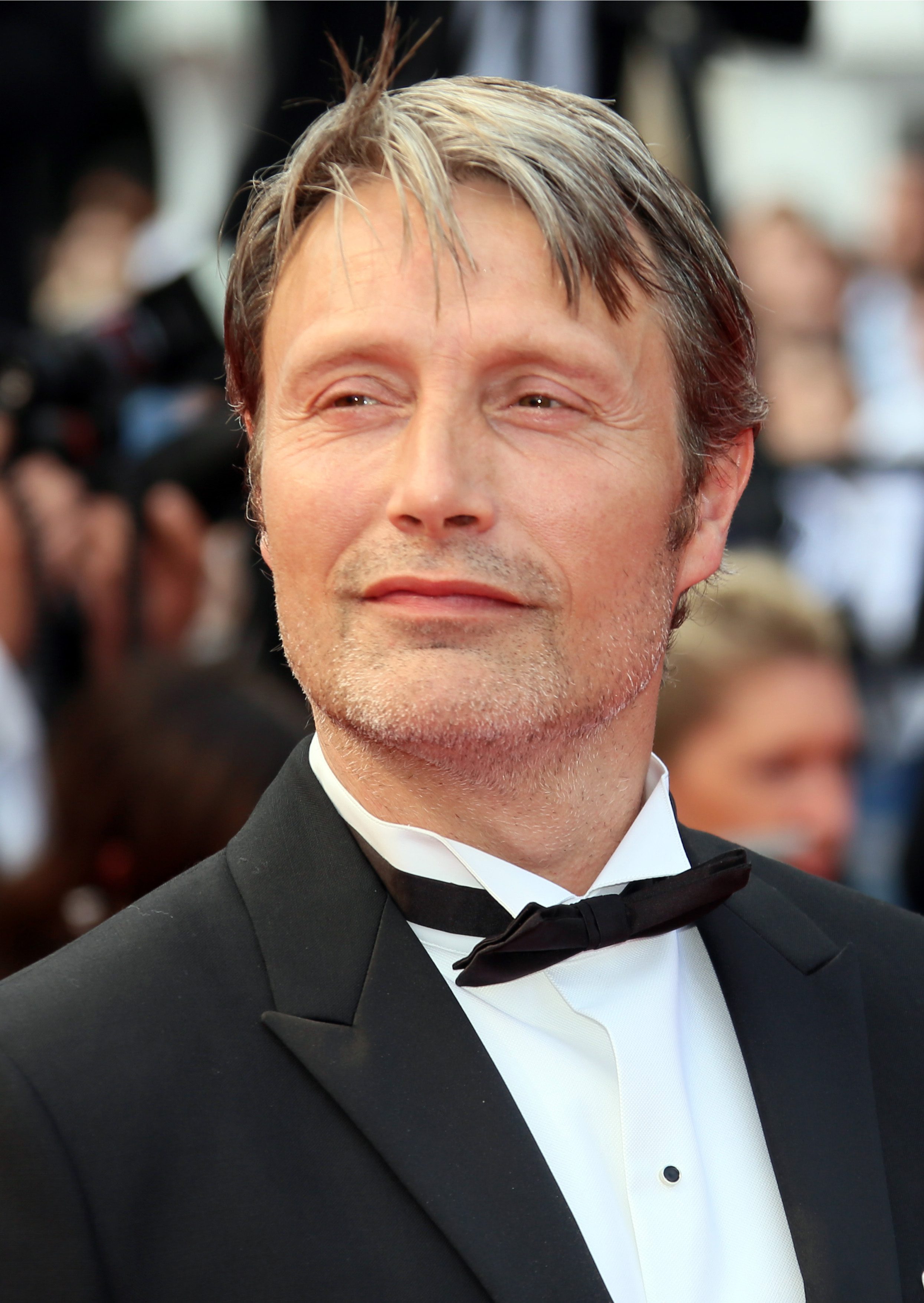 Highlights Done In Salt And Pepper Colour
Mads demonstrates to us a great example of how fake silver hair can gorgeously complement a gentleman like him. His natural hair doesn't have any yellowish pigment, so it was relatively easy to get the highlights done in such a light, cold colour.
23 / 30
Stunning Steve Carrell With Gray Hair
What a stunner! Steve Carrell surely knows how to look fabulous. He is lucky to have that brilliant salt and pepper colour evenly blended all over his hair and beard. With a clean haircut and trimmed beard, it couldn't look more perfect.
24 / 30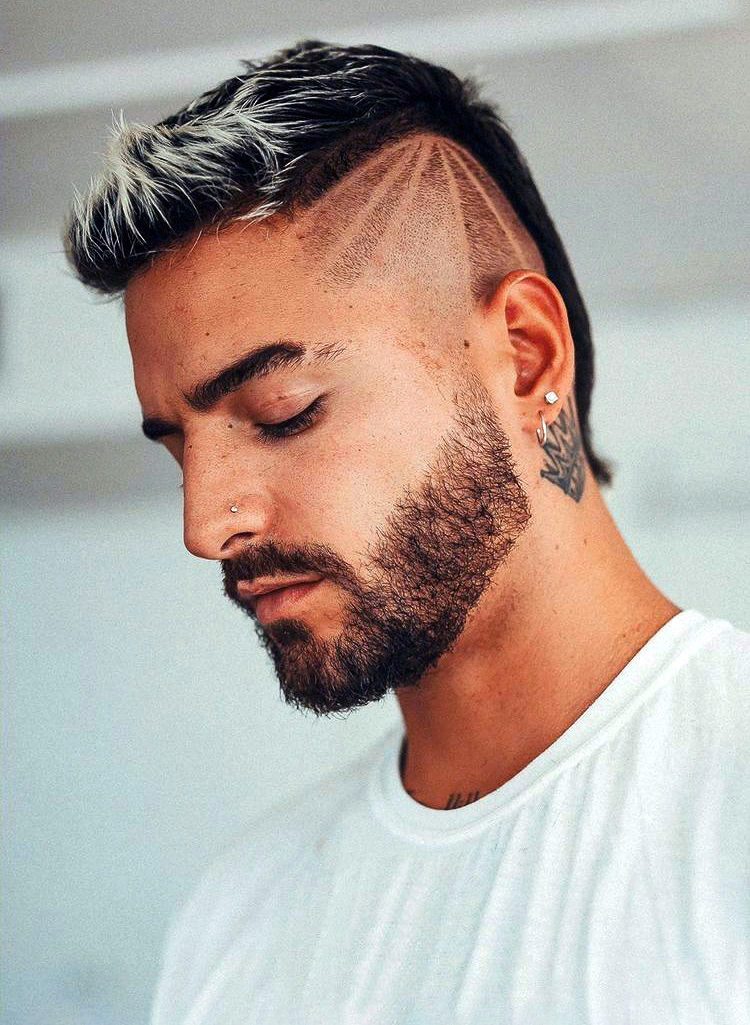 Maluma's Iconic Hair Colour
Of course, this list of top-looking salt and pepper hairstyles could not be made without Maluma and his extremely trendy haircut with the highlighted ends. He changes his hair colour pretty often, but the one with dark roots, high fade on sides and snow-white ends is undoubtedly one of his best looks.
25 / 30
Volumized Salt And Pepper Hair
What a magnificent hair look! So much charm in those messy-looking volumized curls. We think that those white hair strands in the front only add the beauty to such a style and can also be quickly done at home or in just 20 minutes with a hair colorist.
26 / 30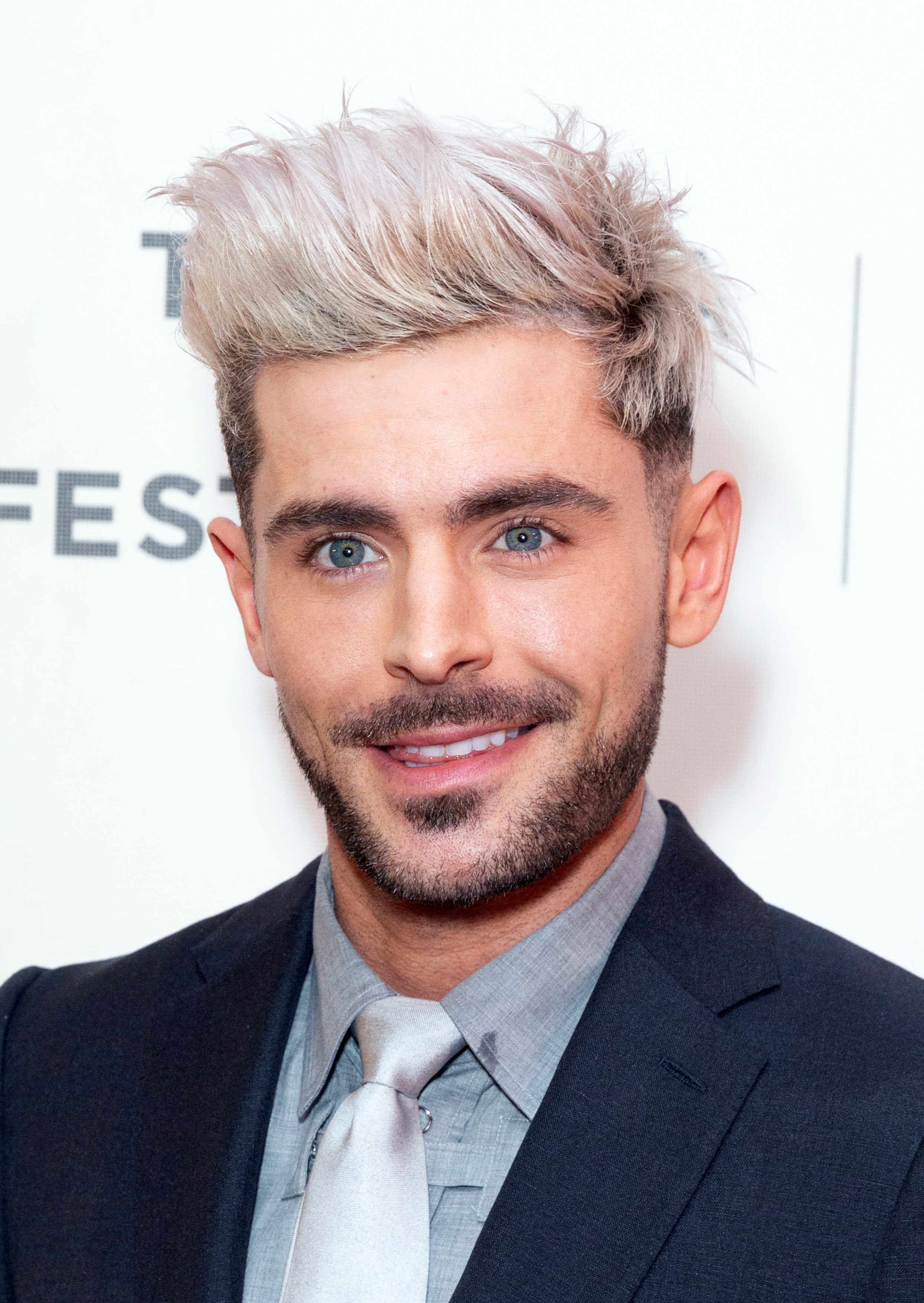 Zac Efron's Bleached Hair
Not your classic salt and pepper hair colour, but it also deserves some attention! Zac has successfully combined a gorgeous ivory colour with the darker roots and got some stunning results. Whether you like the extreme volume on top or not, you can still try such a colour combo, even on short hair.
27 / 30
Bleached Highlights On Black Hair
Just as the black hair strands on silver hair look incredibly stylish, a few white highlights with the rest of the hair in black colour look just as gorgeous. Such highlights can be quickly done at home, even by yourself. Just make sure to take tiny strands of the hair for bleaching.
28 / 30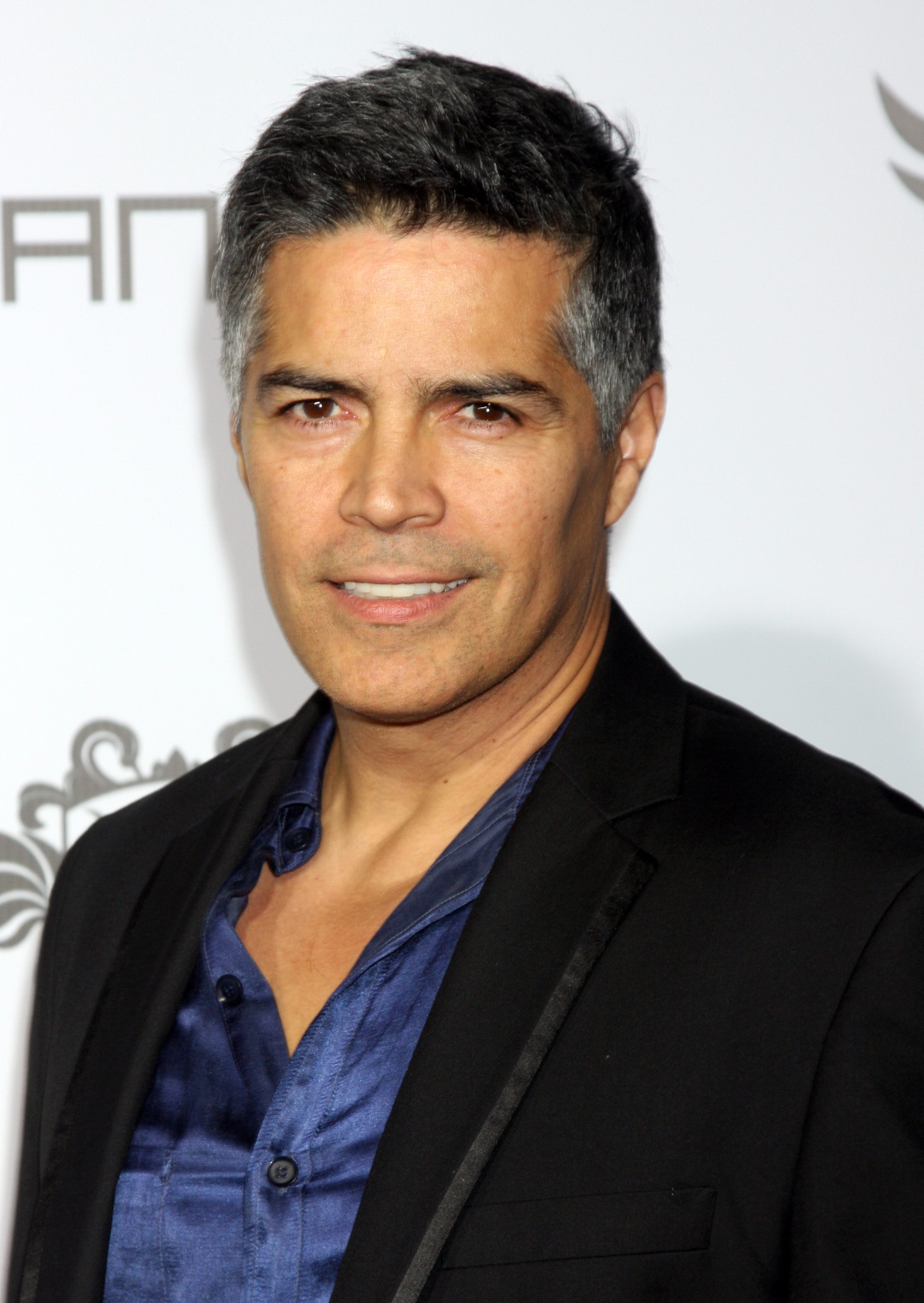 Esai Morales Black And Silver Hair
It looks like Esai Morales knows how to age in style. His dark bushy eyebrows and clean-shaven face look fantastic, along with the darker hair on top and slightly silver parts on the sides. With the atlas blue shirt and dark blazer, he impressed everyone.
29 / 30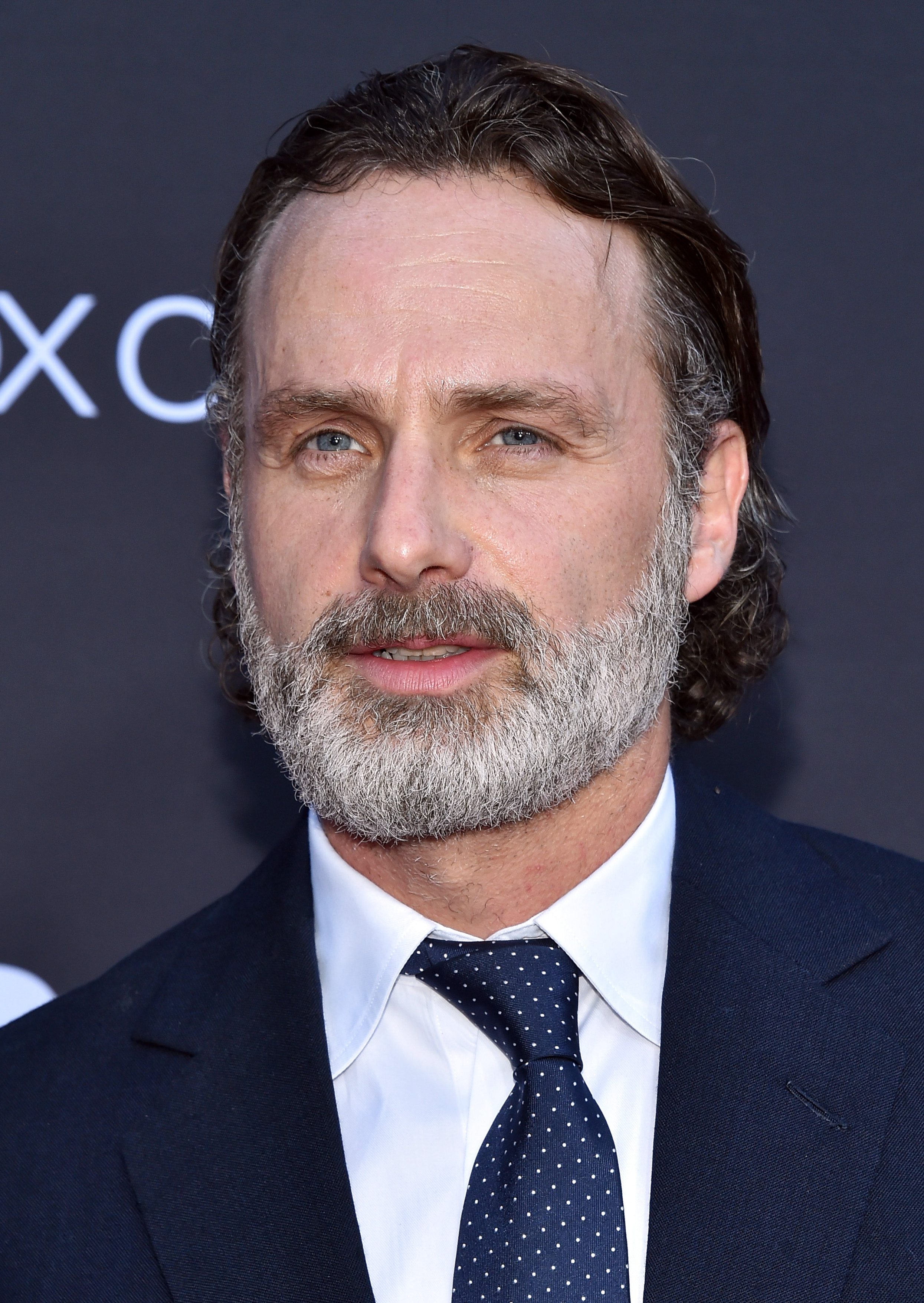 Andrew Lincoln's Stylish Salt & Pepper Beard
Not only can the salt and pepper hair look stylish, but a beard of the same colour can also change a lot in your style. In Andrew's case, he has slightly gray sides that gradually blend into the precisely framed beard of light and dark gray shades. Moreover, his eyebrows are the same salt and pepper colour, significantly highlighting his eyes.
30 / 30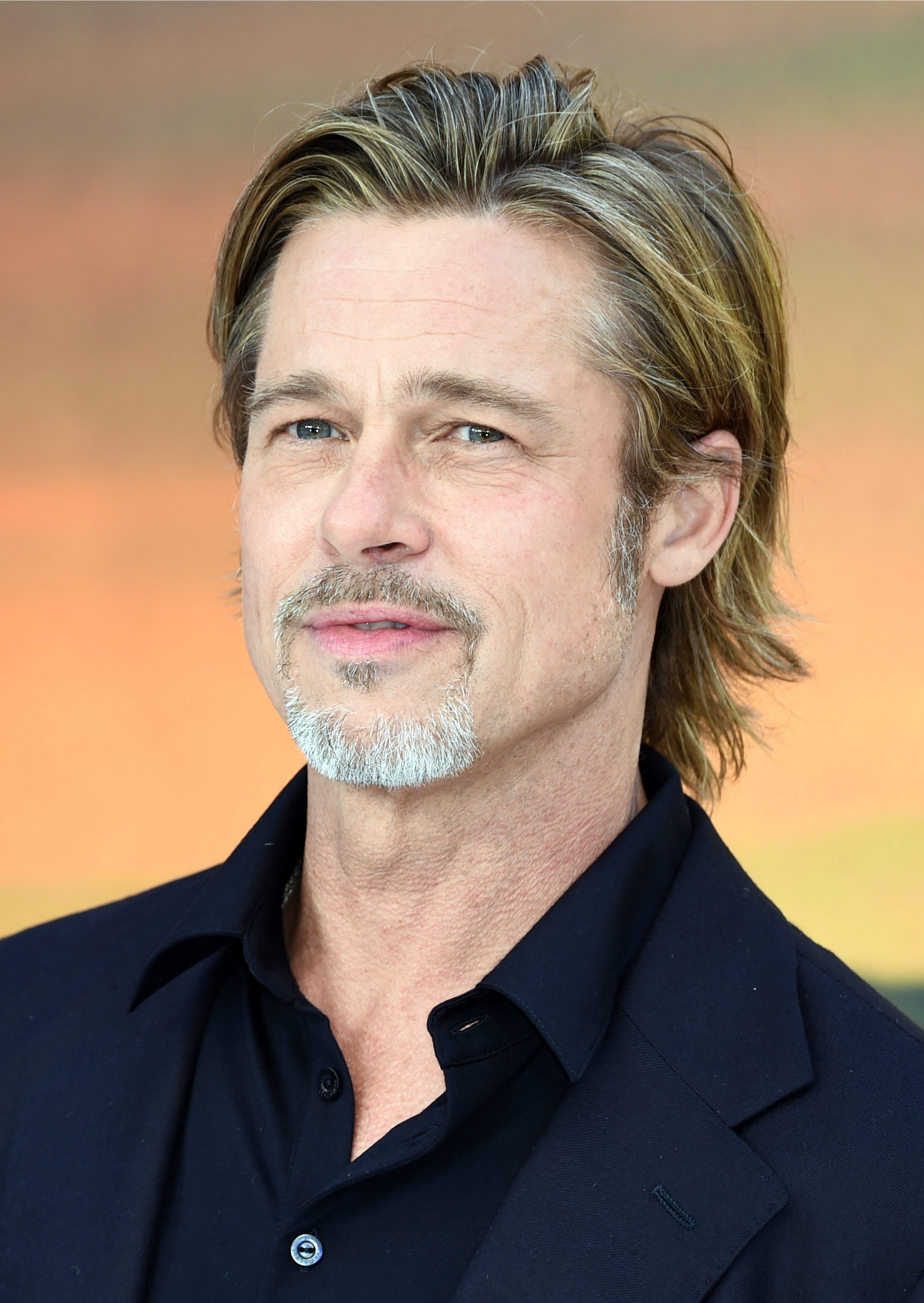 Brad Pitt's Gorgeous Salt & Pepper Hair
Obviously, the first person who will come to your mind if you start thinking of salt and pepper hair most likely will be Brad Pitt. He is indeed one of the most handsome-looking men on this planet. So if he chose not to hide his grayish hair strands – maybe he knows something!