Punk's Staying: Brand New Punk Hairstyles for 2022
Punk It Up
In the 1970s, punks hit the scene like a car crash. New rules were made and new styles were born. It's been 50 years since the dawn of the punk, but people are still pushing the envelope in many ways with their haircuts. Whether it's hardcore punk or a more toned-down punk style, we've got a lot of great haircuts with a punk attitude.
1 / 8
Side Pushed Spikes
After the first wave of punk, a gentler side of punk formed called pop-punk. This haircut, with the side, pushed spikes and the small devil horns in the front, could definitely be a pop-punk poster look.
2 / 8
Faux Hawk and Hardline
Punk hairstyles come and go, but the faux hawk seems like it's here to stay. Add the hard line on the side and this haircut has a little urban flavor.
3 / 8
The Claw
While White Claw was taking over the US drink market, the claw look is now popular in punk settings. With it's five thick strands, this claw certainly knows how to turn heads.
4 / 8
Perfect Punk Spikes
This is a hairspray heavy spiked look with a nice fade that ventures close to the mohawk but doesn't quite get there.
5 / 8
Low Burst Fade with Spikes
Punk rock and hip-hop used to go hand in hand. This look, with the low fade, beard, and spikes could easily be seen at a hip-hop show or a punk rock concert.
6 / 8
Thin Spikes Brush Up
These thin spikes that are brushed up were favored by the punk crowd who also loved the harder rock period of the Beastie Boys in the mid-1990s. Now, it's back with a vengeance for 2020.
7 / 8
Punk Fringe
Punk mentality means taking something that already exists and turning it on its head. The punk fringe in this cut does just that with uneven locks and the spiky back.
8 / 8
Textured French Crop with High Fade
The French crop is very unpunk. But if a high fade is added along with some spikes, then it becomes 2020 punk!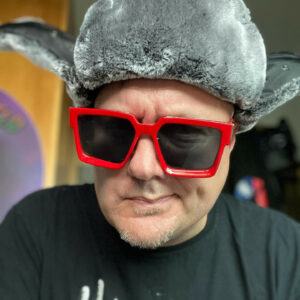 Managing Editor at LiFTED