20+ Our Favorite Men's Haircuts for 2020
New year means new style
Whether you're looking to kick off 2020 in fashion or simply want a trendy haircut, you've come to the right place. We've handpicked our favorite styles for 2020, and there's something for everyone here. Read on to find your new favorite men's hairstyle.
1 / 18
Drop Fine Fade with Medium Top
The drop fade is a popular option for guys who want a fresh, fashionable look that's super clean. This look pairs a snappy drop fade with a medium top that complements it well.
2 / 18
Side Parted Thin Hair
The side part is a timeless style with countless variations. This is one of our favorites: a longer, wavy top with a subtler side part to emphasize the texture of the hair.
3 / 18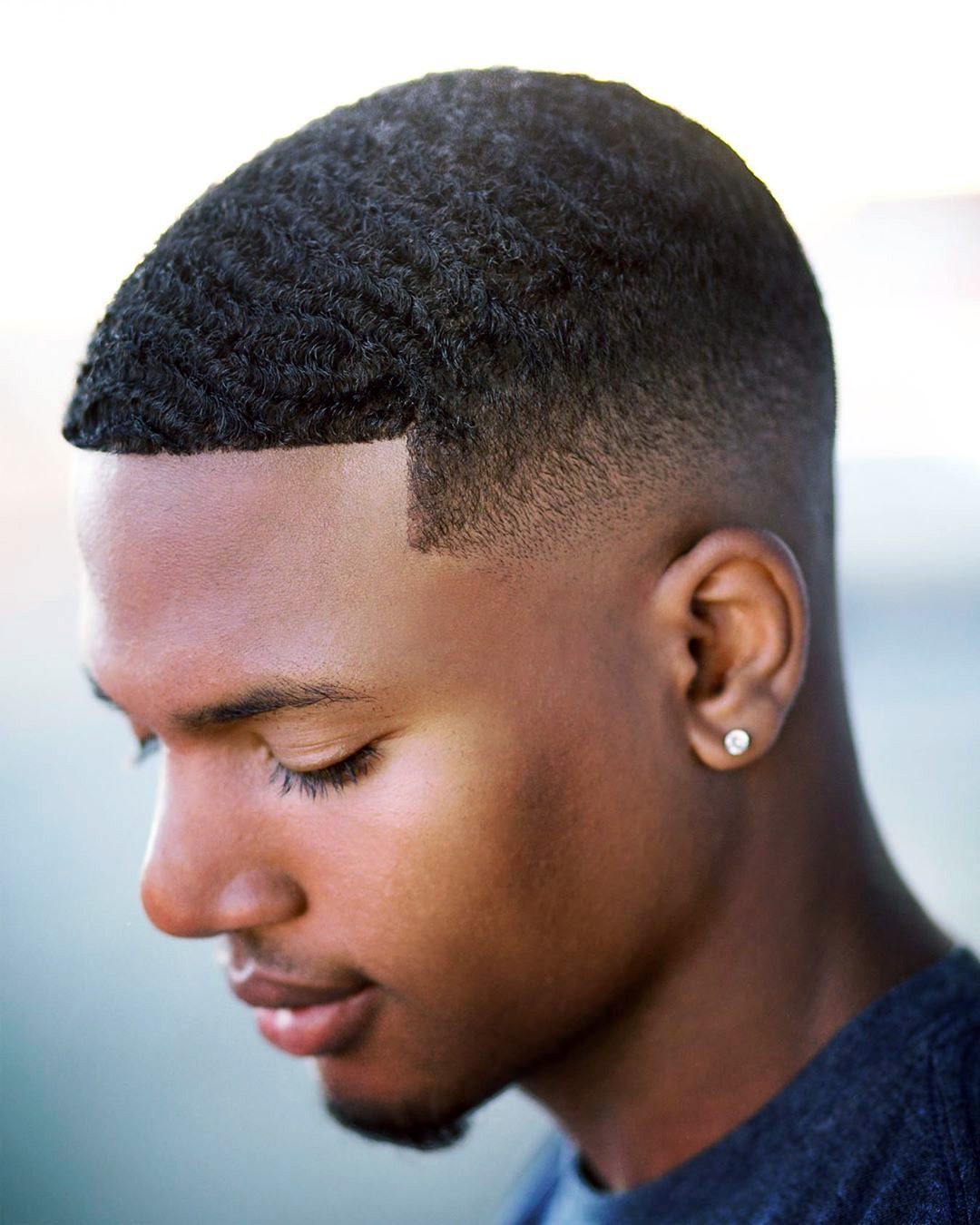 Classic Afro Cut with Faded Temple
Line ups are well known for their fresh and clean appearance. They're common with afro-style cuts like this shorter haircut with a temple fade.
4 / 18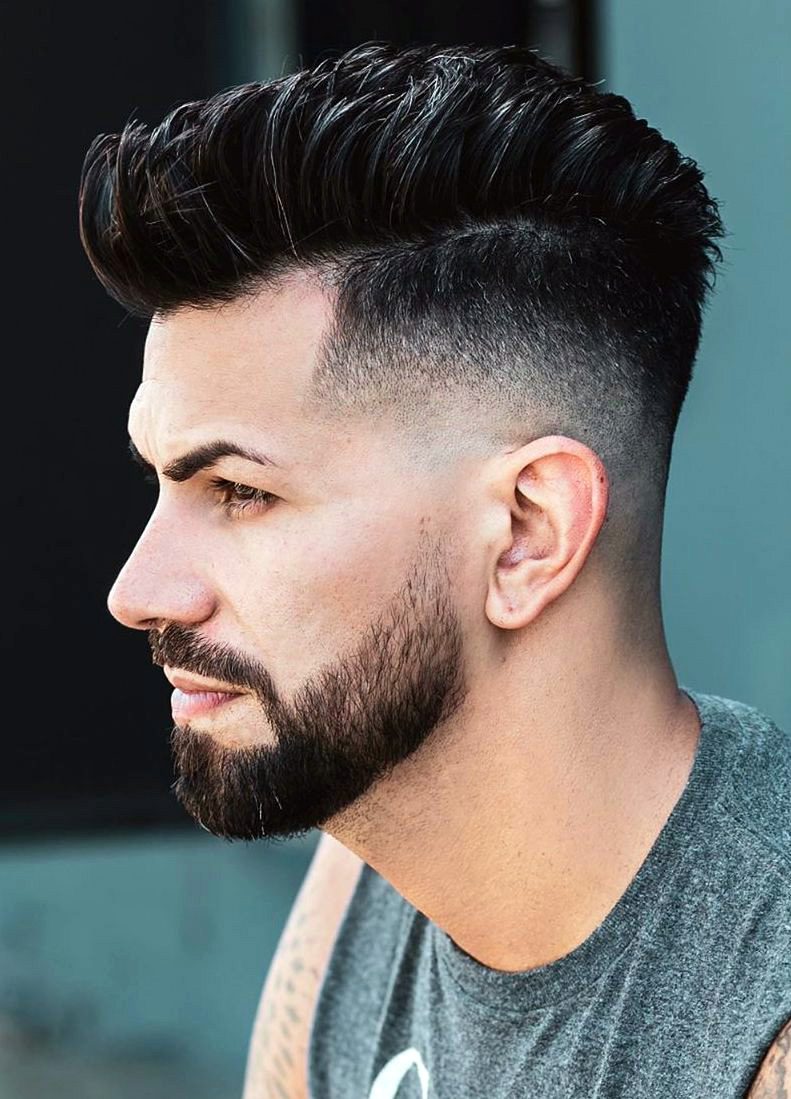 Rock Sturdy Brush Up with Fine Fade
The brush-up style is a contemporary staple thanks to its versatile nature. This is a popular version of the brush up that features a medium fade and a prominent part.
5 / 18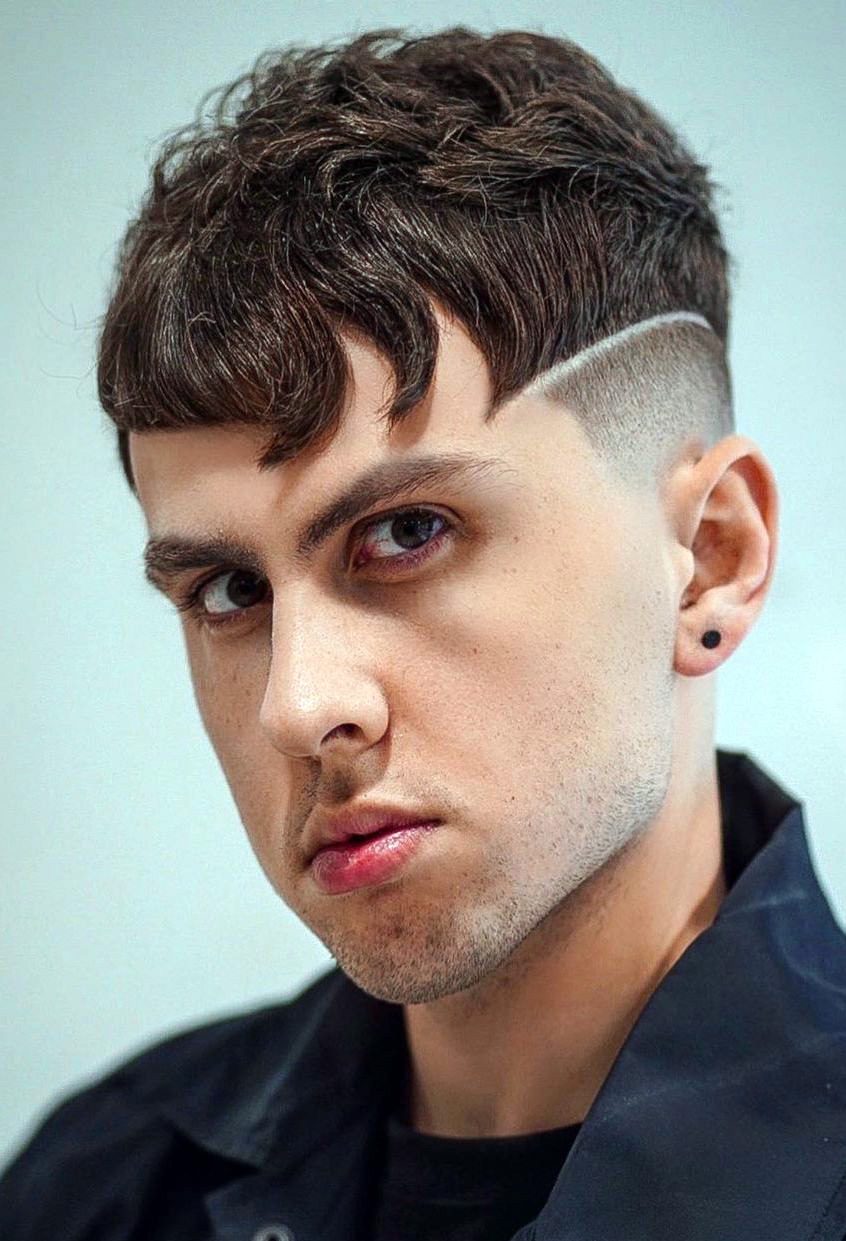 Shaved Side with Fancy Top
Want something a bit edgier? Try out this fringe-focused style that uses a hard part and a distinctive toothy fringe.
6 / 18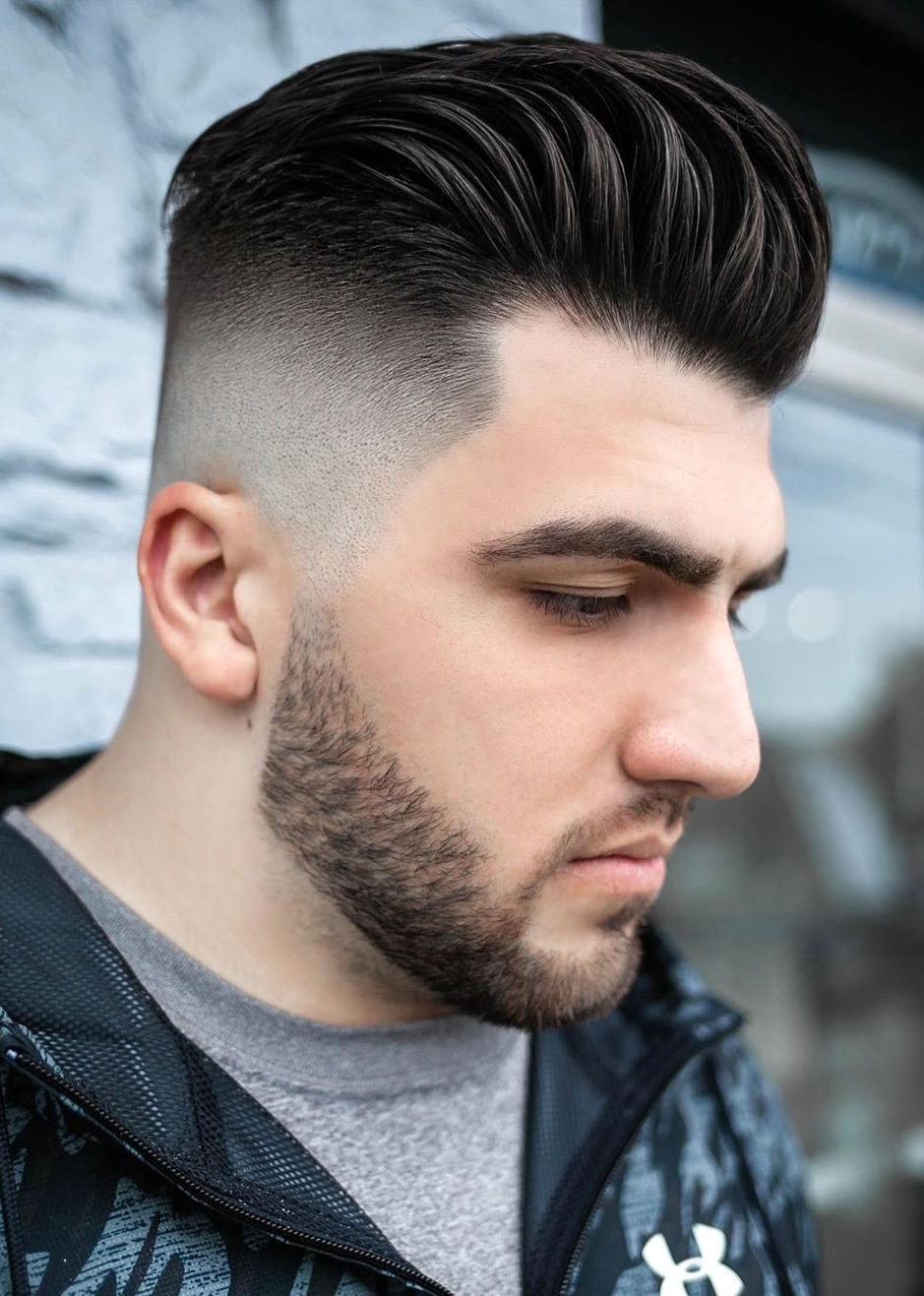 Pushed Back Top with Skin Faded Sides
Featuring finger-combed waves and a sharp high fade, this undercut is an unquestionably stylish look. This hairstyle works best with thicker hair that retains its structure well.
7 / 18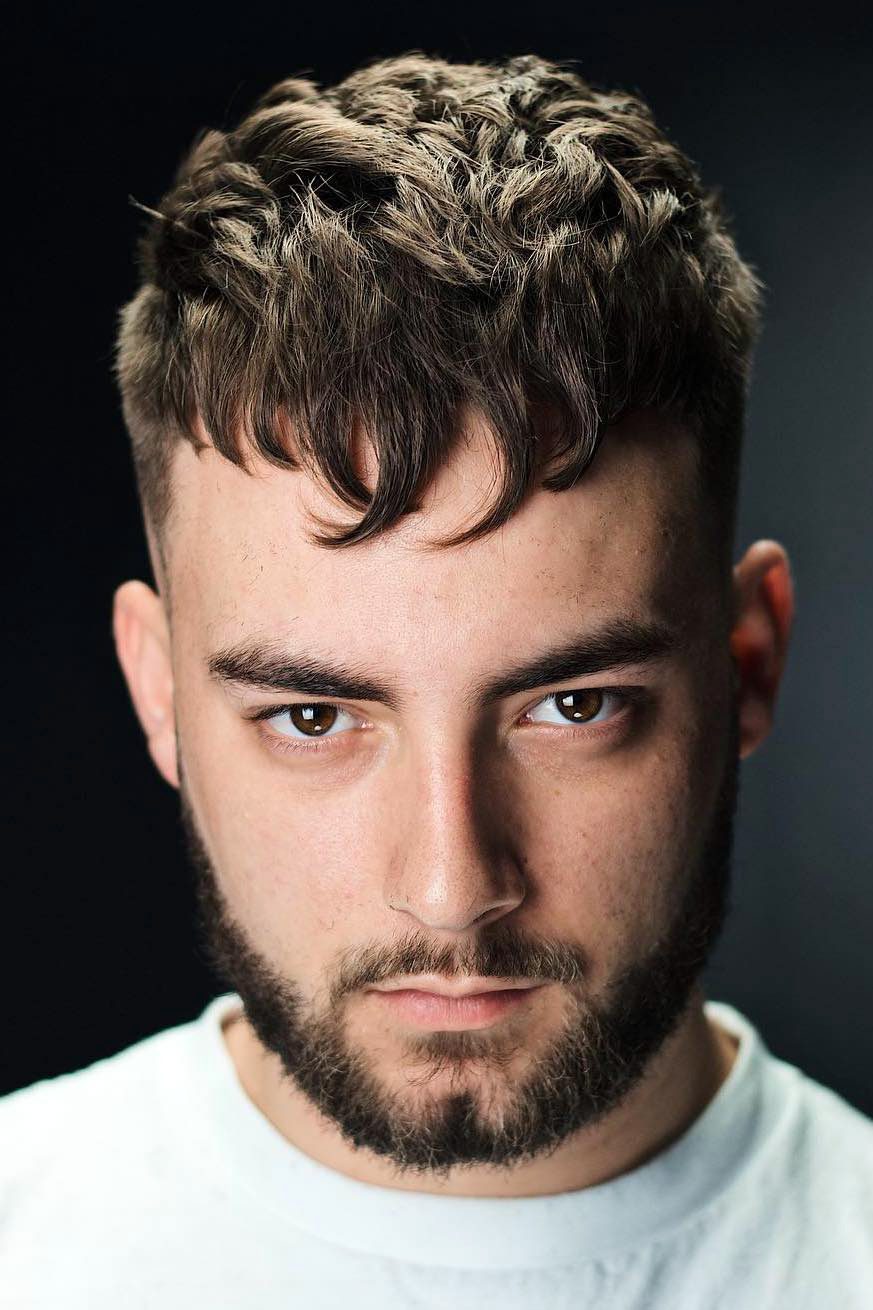 Stranded French Crop
This style offers up a different take on the French crop, featuring strands that line the forehead to create a subtle fringe.
8 / 18
Sporty Drop Fade
Another twist on the drop fade, this breezy, nonchalant cut uses the fade well, incorporating it into a longer style that has tons of movement and volume.
9 / 18
Afro Inspired Skin Faded Sides
Afros usually get combined with a particular type of fade called the line-up, which creates a 90-degree angle at the temple. Other hairstyles, like this medium length cut, look great with a line-up.
10 / 18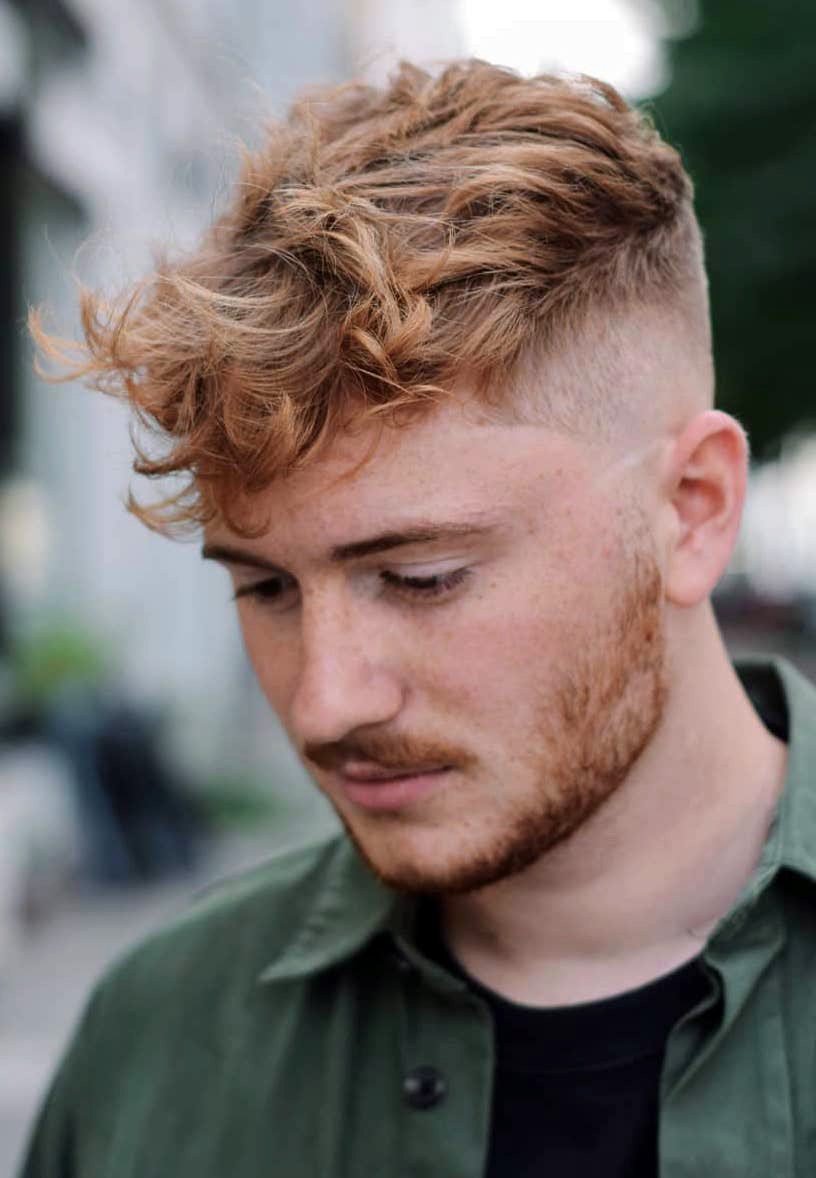 Dense Top with Skin Fade Blonde
Going for a messier look? Give this skin fade a try. The hair sticking out in front creates a lot of motion and creates super interesting textures.
11 / 18
Curled Top with Tapered Sides
Here's a haircut that'll make you stand out in a crowd. The extra loopy curls define this style, and we especially like the single curl that falls forward.
12 / 18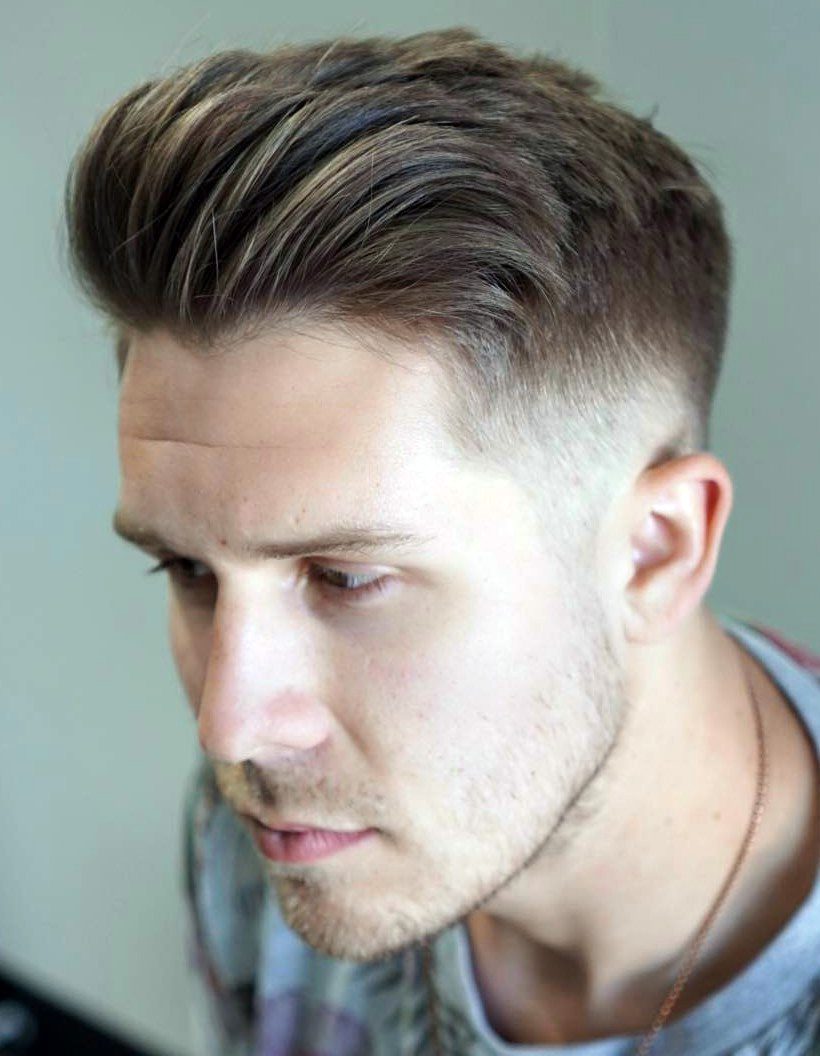 Dry Pushed Back Quiff
This quiff is just the right mixture of conservative and adventurous. You could dress this style up or down depending on your needs, which makes it ideal for men who need more versatile cuts.
13 / 18
Dyed Short Curls with Faded Sides
If you're after a wavy style that's a bit on the shorter side, check this out. It features a dyed top that helps the waves to stand out even more.
14 / 18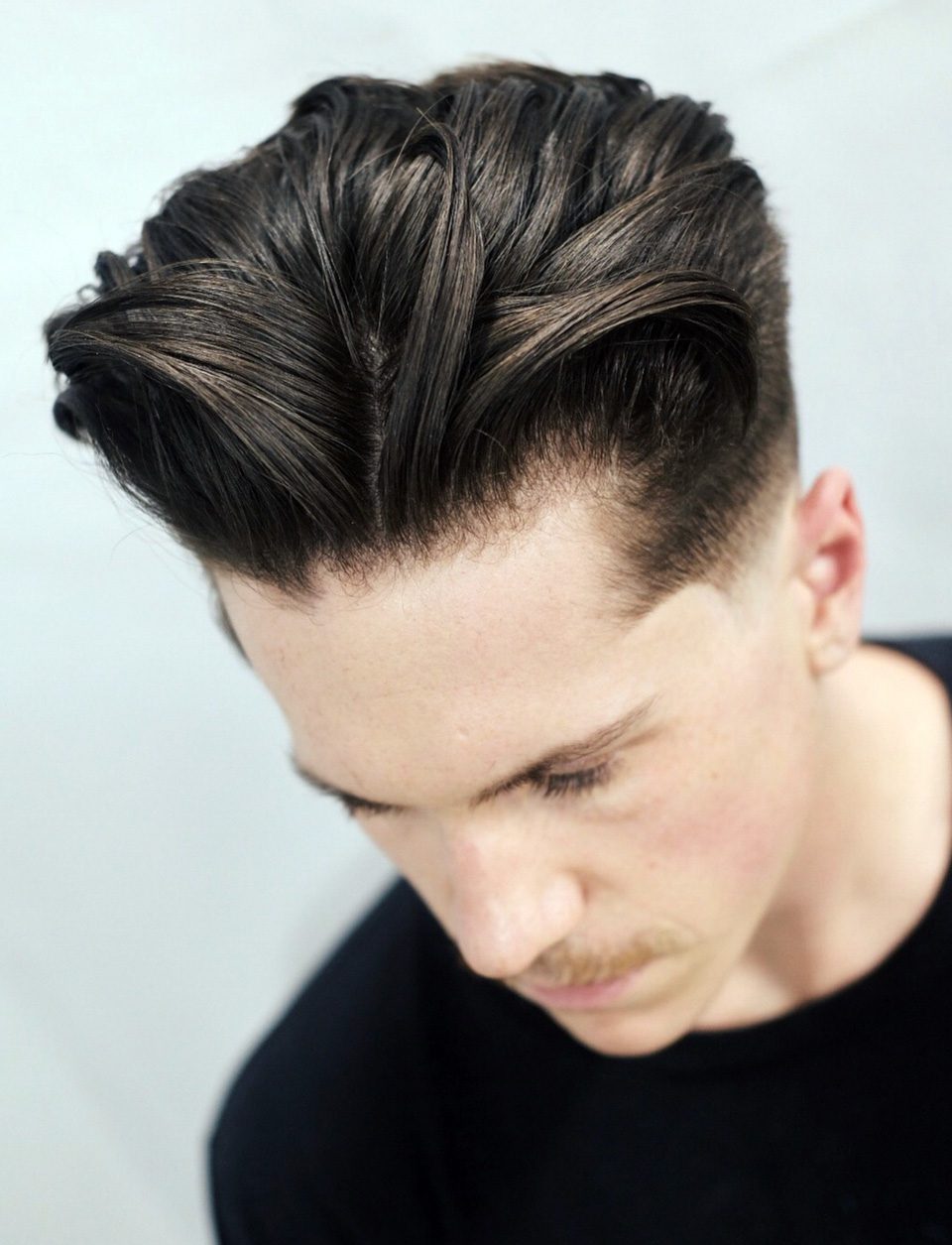 Straight Strands with Temple Fade
For a straightforward haircut that has tons of volume, consider this full-bodied temple fade. The hair on top is blown out into stranded sections that make this haircut unique.
15 / 18
Classic Side Part with Thick Texture
This short, low maintenance haircut is one you can rely on time and time again. It's a traditional side part with fuller sides that give the hair a classic look.
16 / 18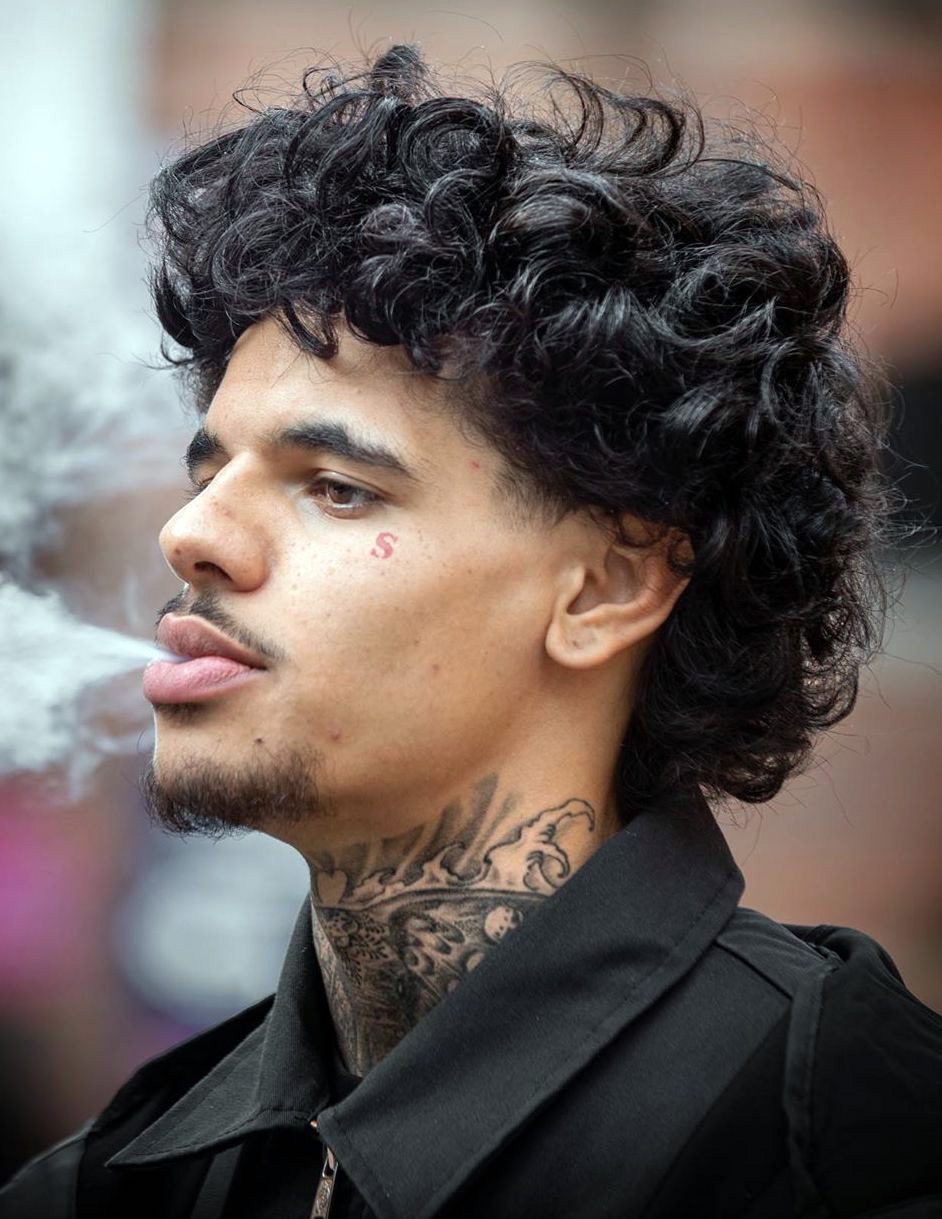 Smoking is bad but Perming is Cool
While we don't endorse smoking, we definitely do endorse this flowy hairstyle. With curly hair and a short sideburn fade, this style is great for any casual situation.
17 / 18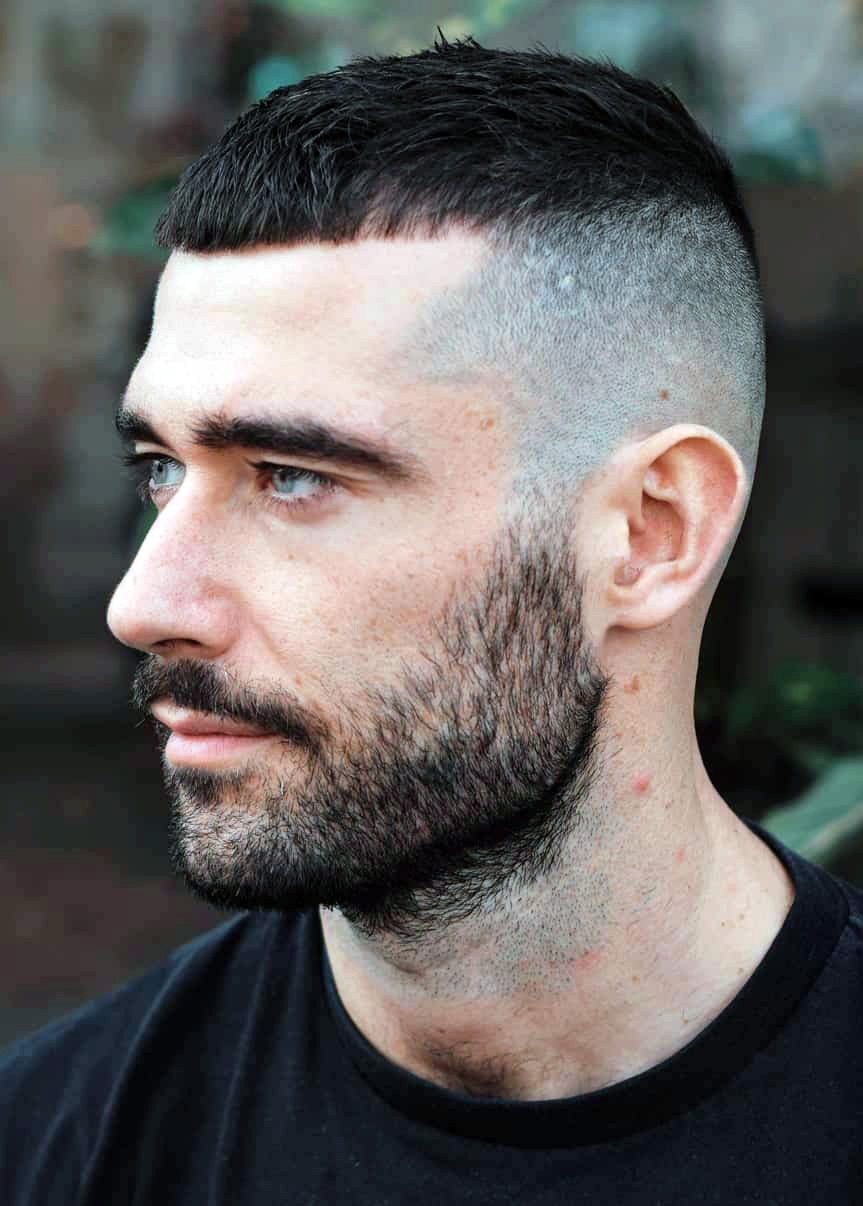 Rough and Tough French Crop
Some guys want a simpler, low maintenance style that still looks great, and the French crop is perhaps the epitome of stylish low maintenance haircuts.
18 / 18
Wavy Top with Skin Fade
If you enjoy fades, this is a hairstyle for you. The high drop fade contrasting with the textured top is a stylish take on popular styles like the undercut.