Best Haircut Variations for Little Boys
It's his time to be a star on the playground
It's 2020, a bowl haircut just doesn't cut it anymore with kids nowadays. Luckily, we've gathered these amazing hairstyles for moms (and dads) to choose for their little ones. Check them out below to see; we have the classic boy-next-door look, the gentleman's apprentice-style, and many others to make your next visit to the barbershop a lot more straighforward!
1 / 16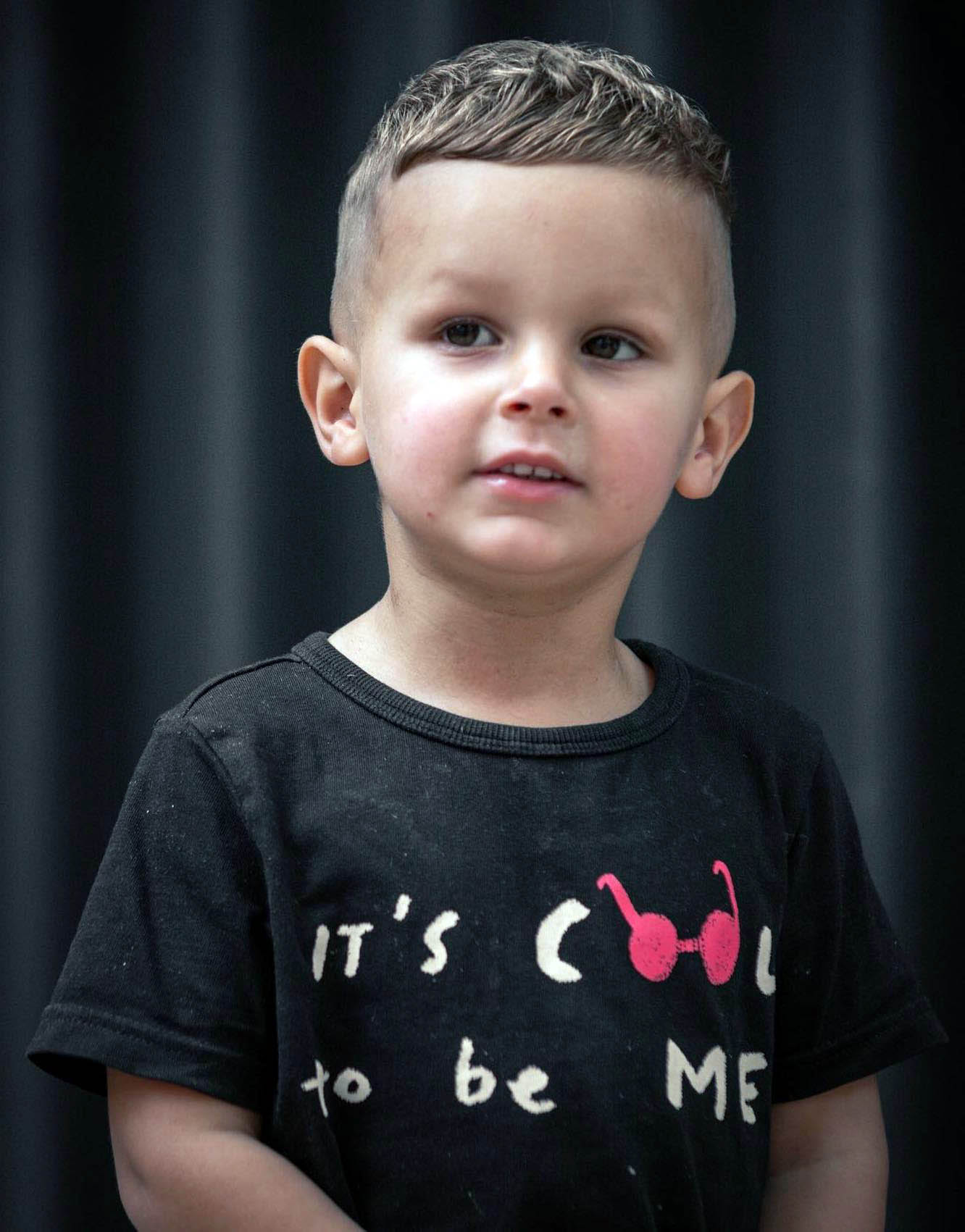 Side Turned Mini French Crop
When school is offline and it is time to show that personality, this hairstyle does an amazing job of rocking that back-to-school look. The key is to keep the sides short and top a tad long, after that, all one has to do is turn the top on either side for this neat look.
2 / 16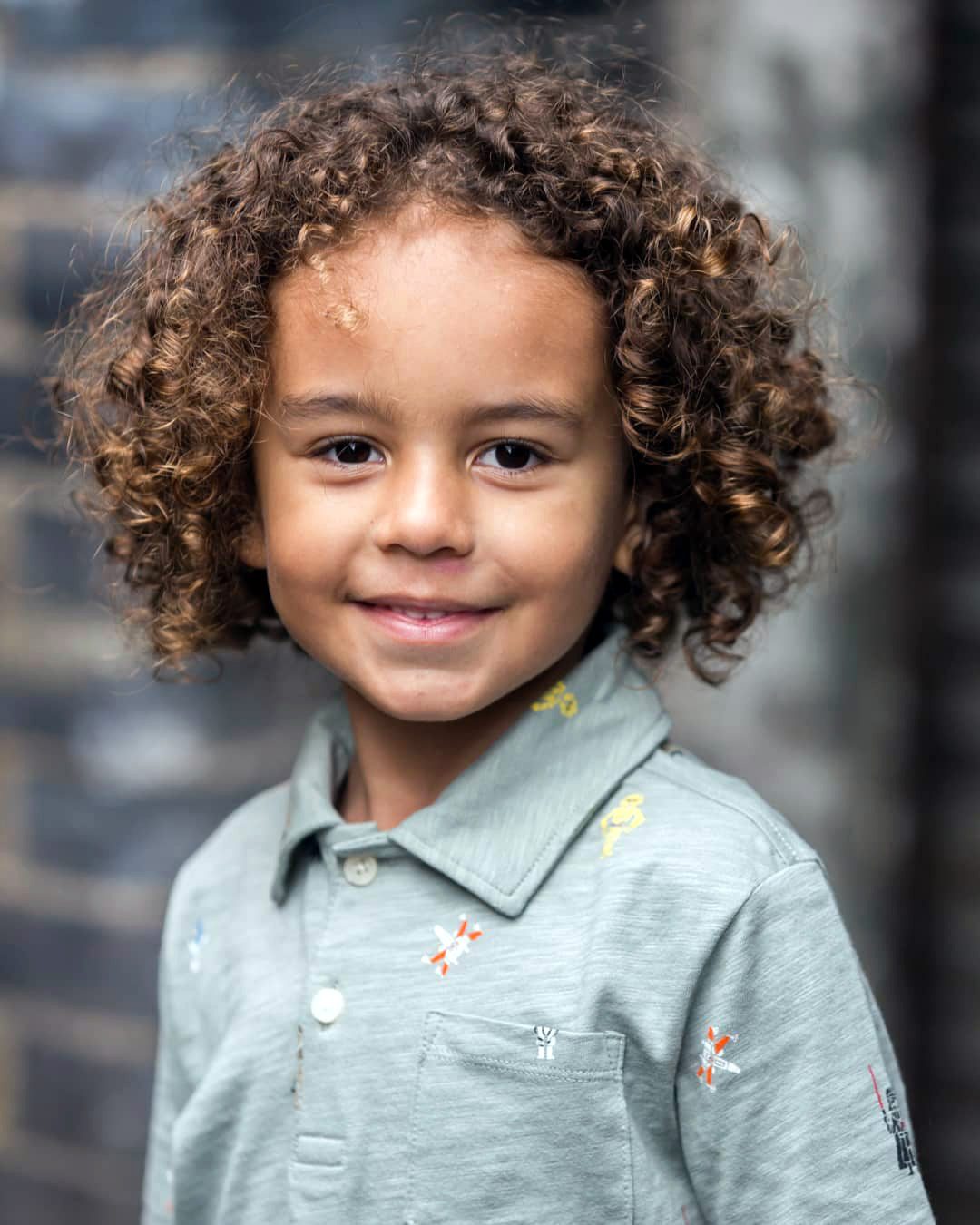 Shining, Glowing Short Curls
What's more adorable than seeing little boys with their bouncy curly hair? It's probably the cutest thing you've ever seen, time to show off your little prince's shiny baby curls.
3 / 16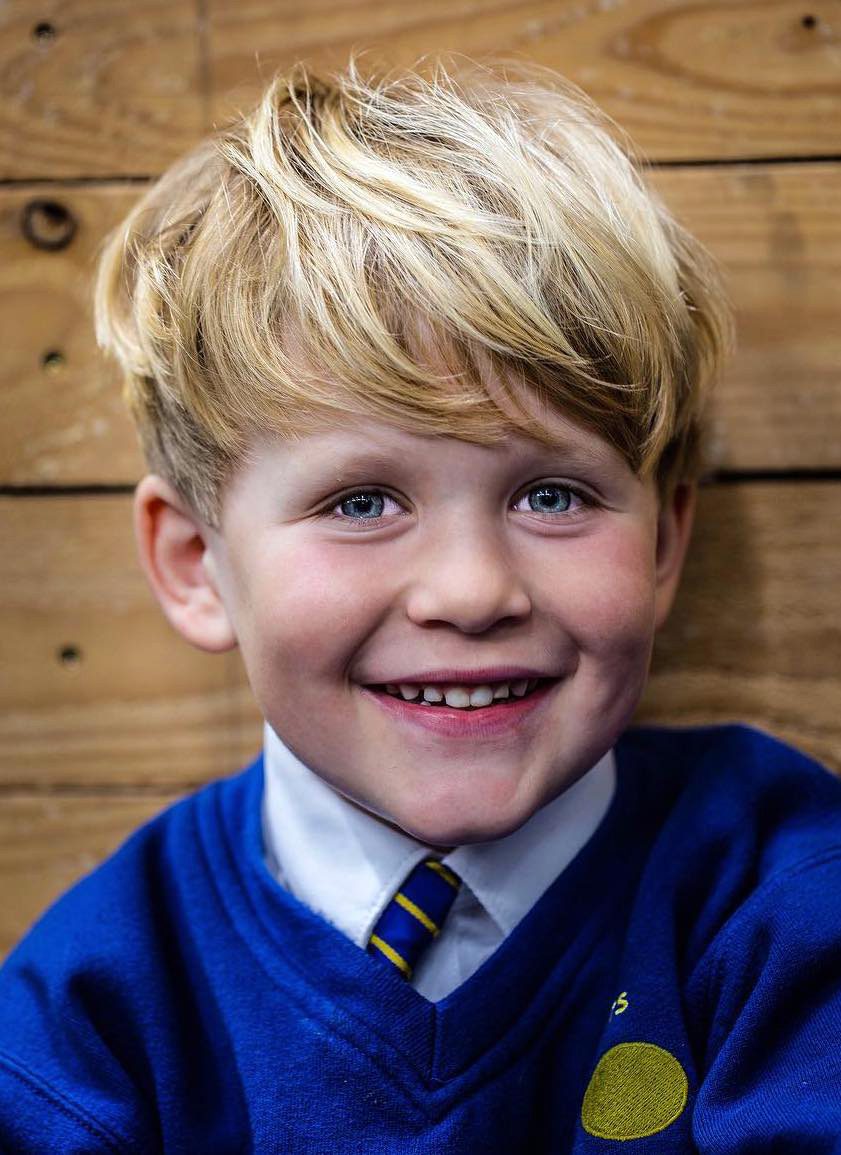 Medium Length Fall Down Strands
Sometimes it's good to pair a preppy school uniform with a slightly messier hairstyle that goes down covering the forehead. Just trim the sides and let top grow.
4 / 16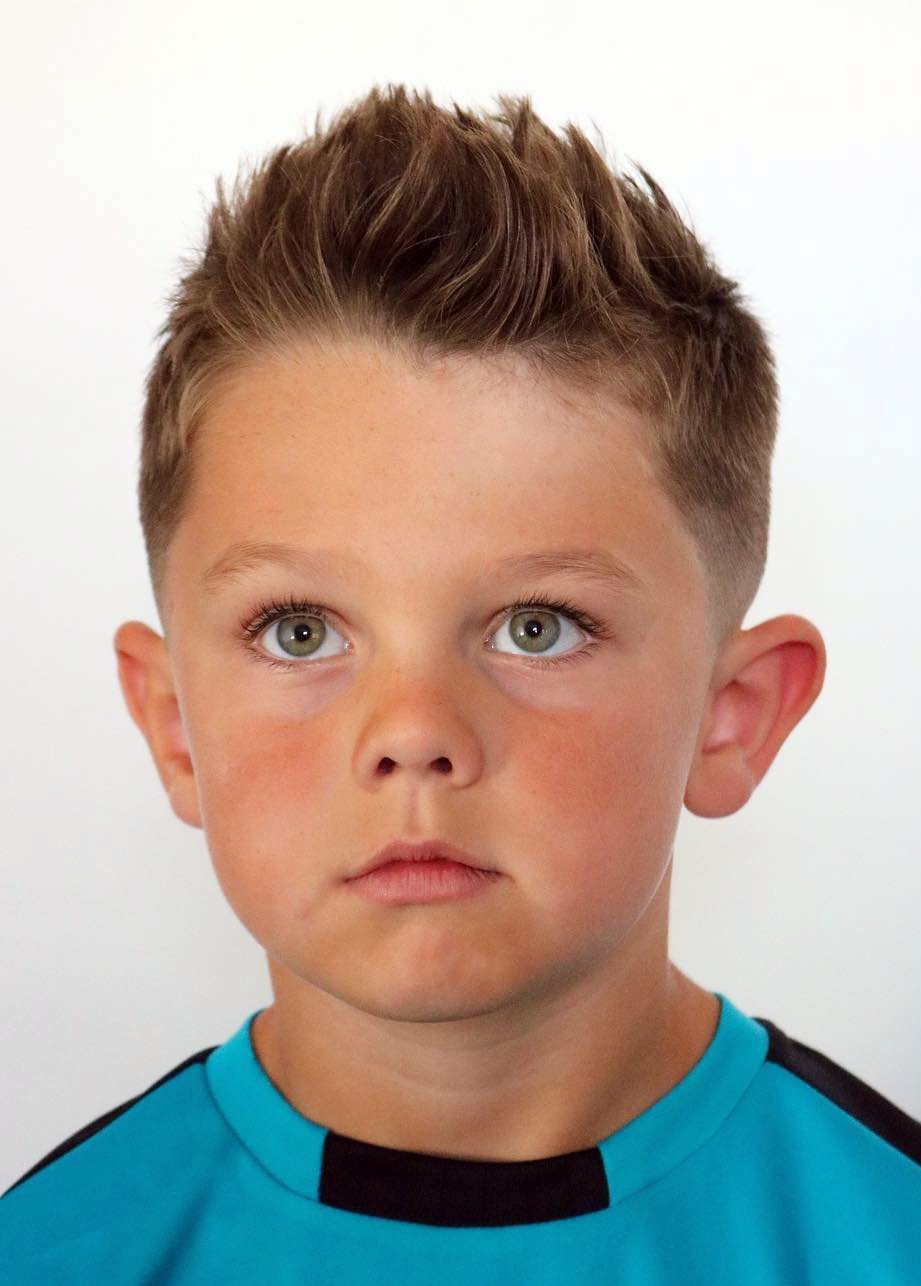 Every Class Has This One Footballer
Nowadays, athletes can't only step up their performances, but also their styles. Why opt to only be a star on the field when your kid can be a superstar every day with this cool and breezy haircut?
5 / 16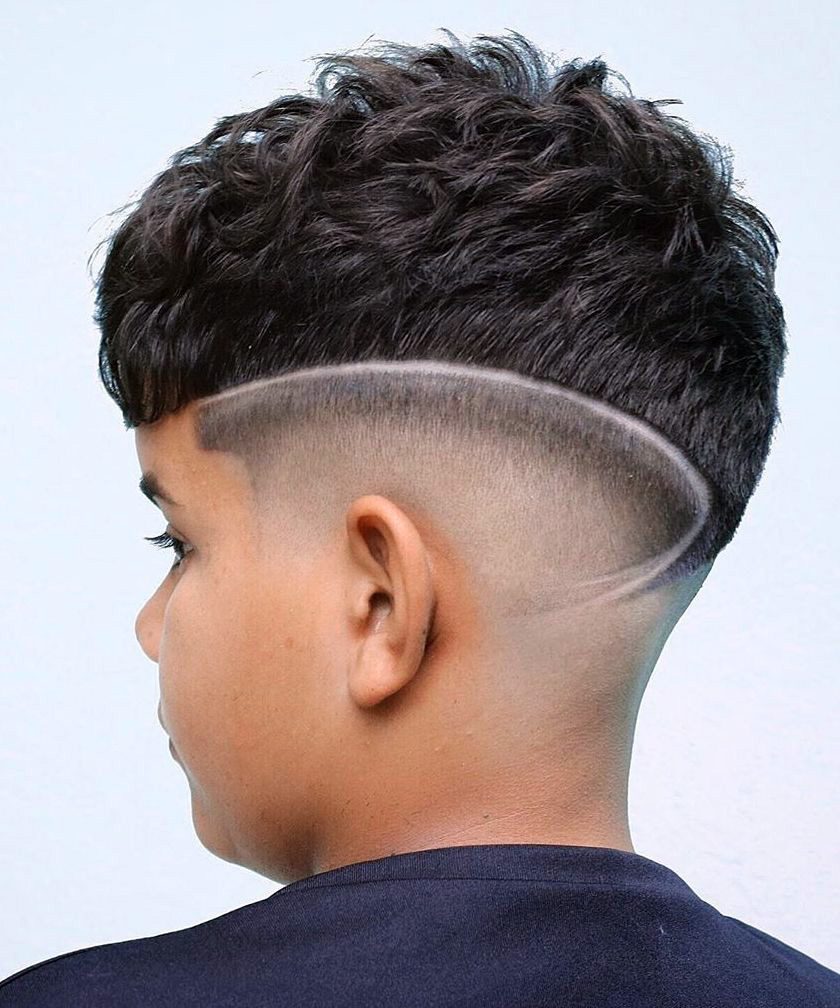 Swoosh Mid Hard Shave with Semi-Curled Top
Voluminous hair can be tricky at times. So, draw a hard line to give a contrast between the shaved bottom half and wavy top for less of a hassle haircut to give to your kid.
Ask your barber for some texture to accomplish this effortlessly tousled look!
6 / 16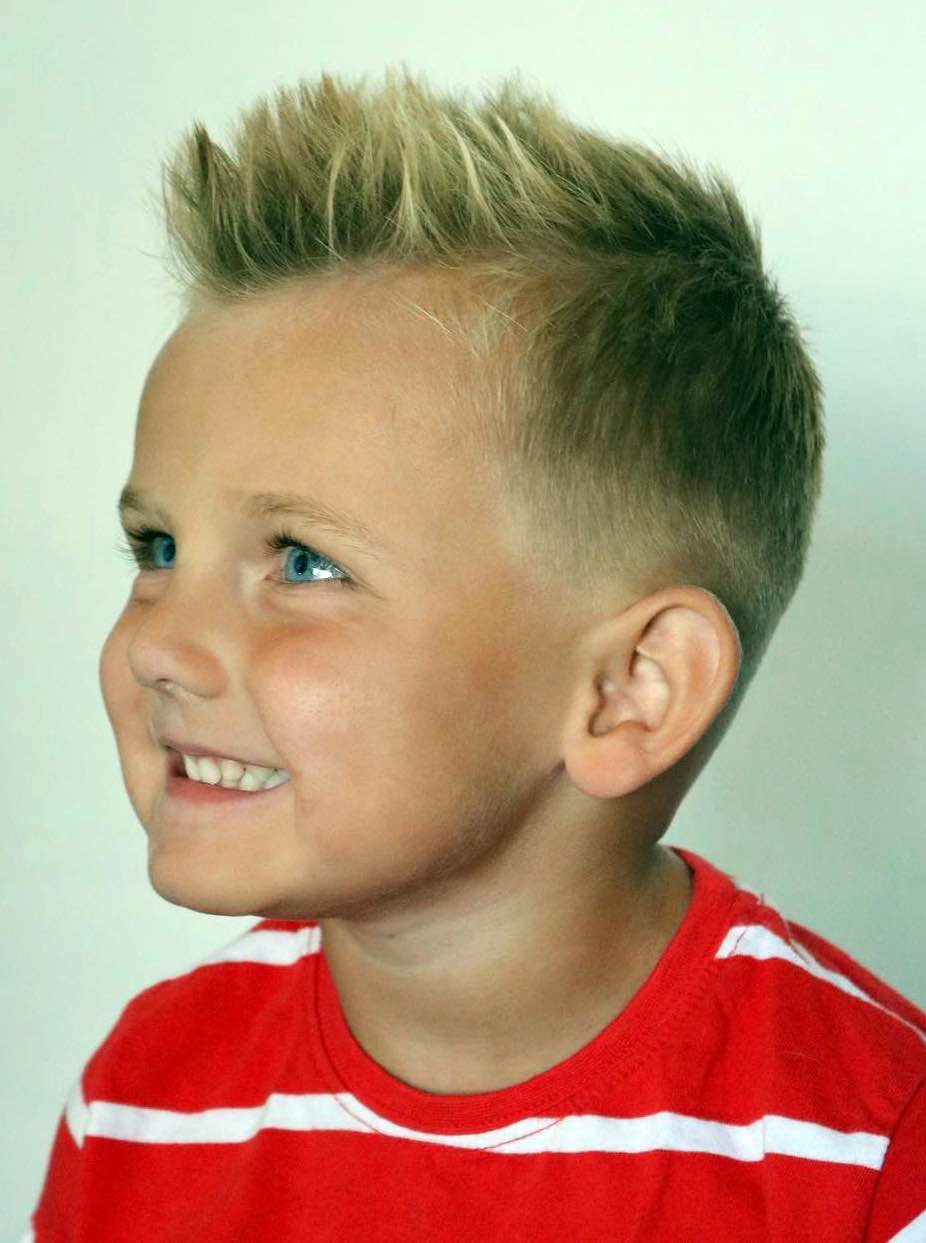 Thin Hair Looks Best When Brushed Up
Hair needs time to grow and get thicker. Until then, play around with a little bit of natural hair gel product to style your boy's hair into a brush-up. It looks fresh and it never goes out of style.
7 / 16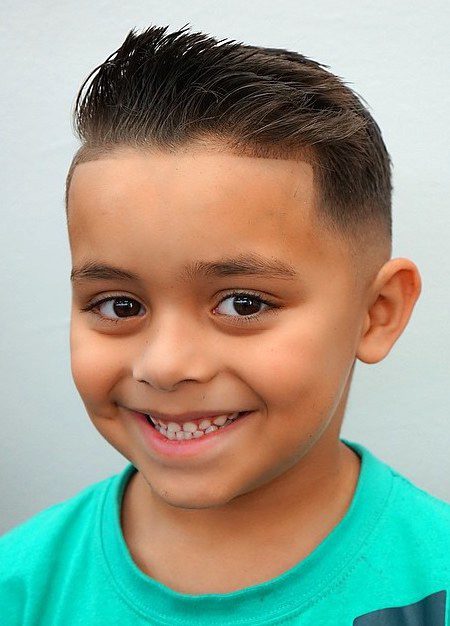 That Frizzled Side Brush with Fade
This textured brush up just gives us a major Cristiano Ronaldo vibe, doesn't it? The faded sides balance the whole look and brings a lot of attention to his adorable smile.
8 / 16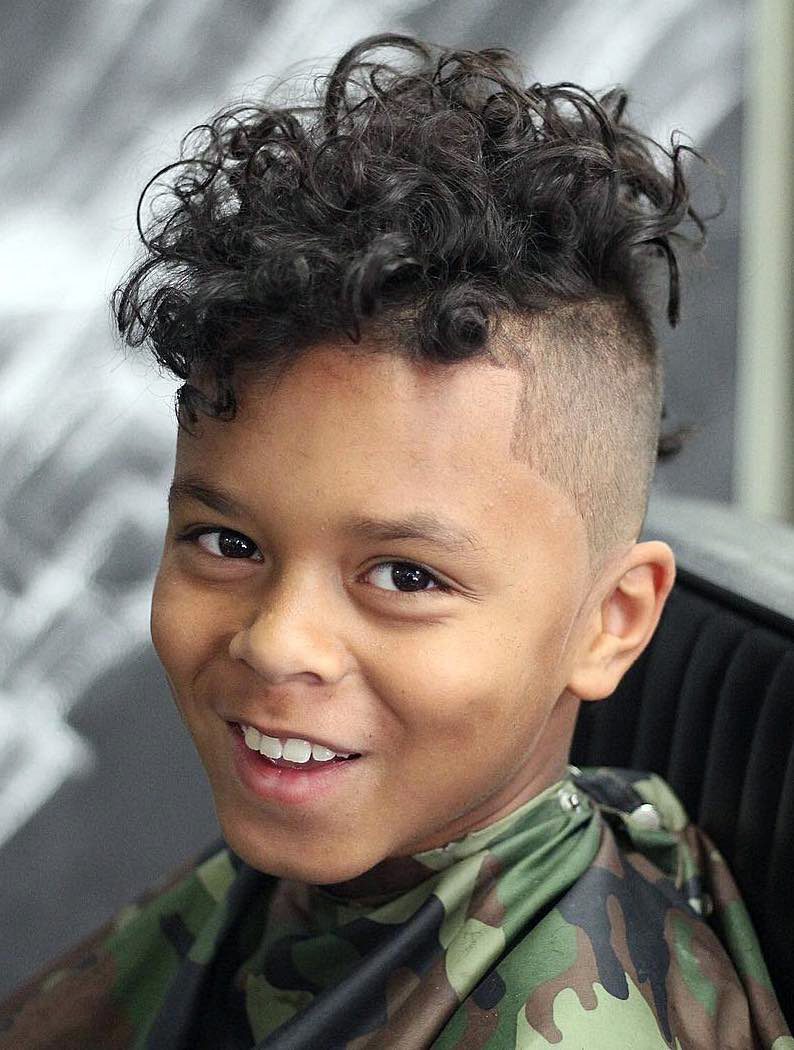 Undercut Curls with Tapered Sides
You know how we always say undercut looks good on everyone, especially with the added taper on the sides? It is 100% true and it highlights the top curls to the next level.
9 / 16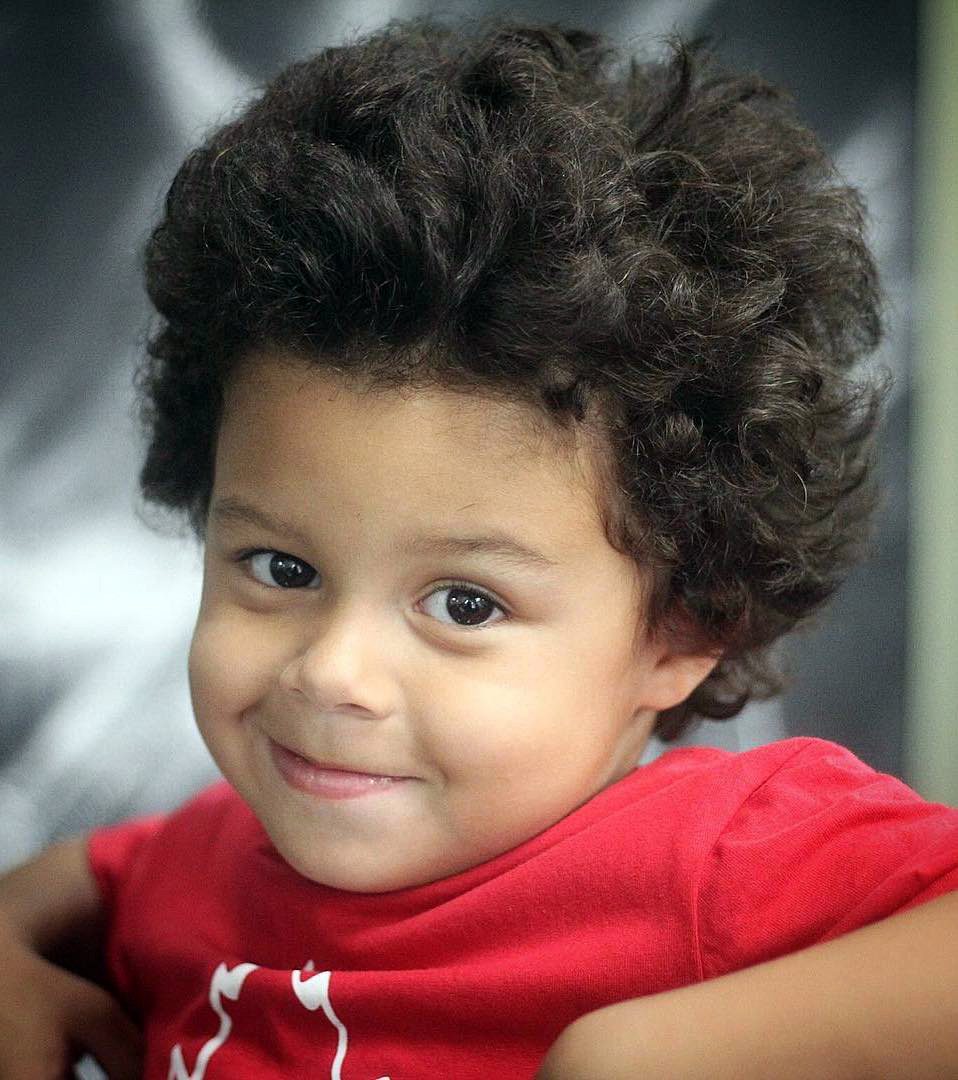 Retro Overgrown Look
You don't need to wait for Halloween to dress up and rock this retro cut. If your boy has naturally wavy hair, play around with this style because the bigger the better!
10 / 16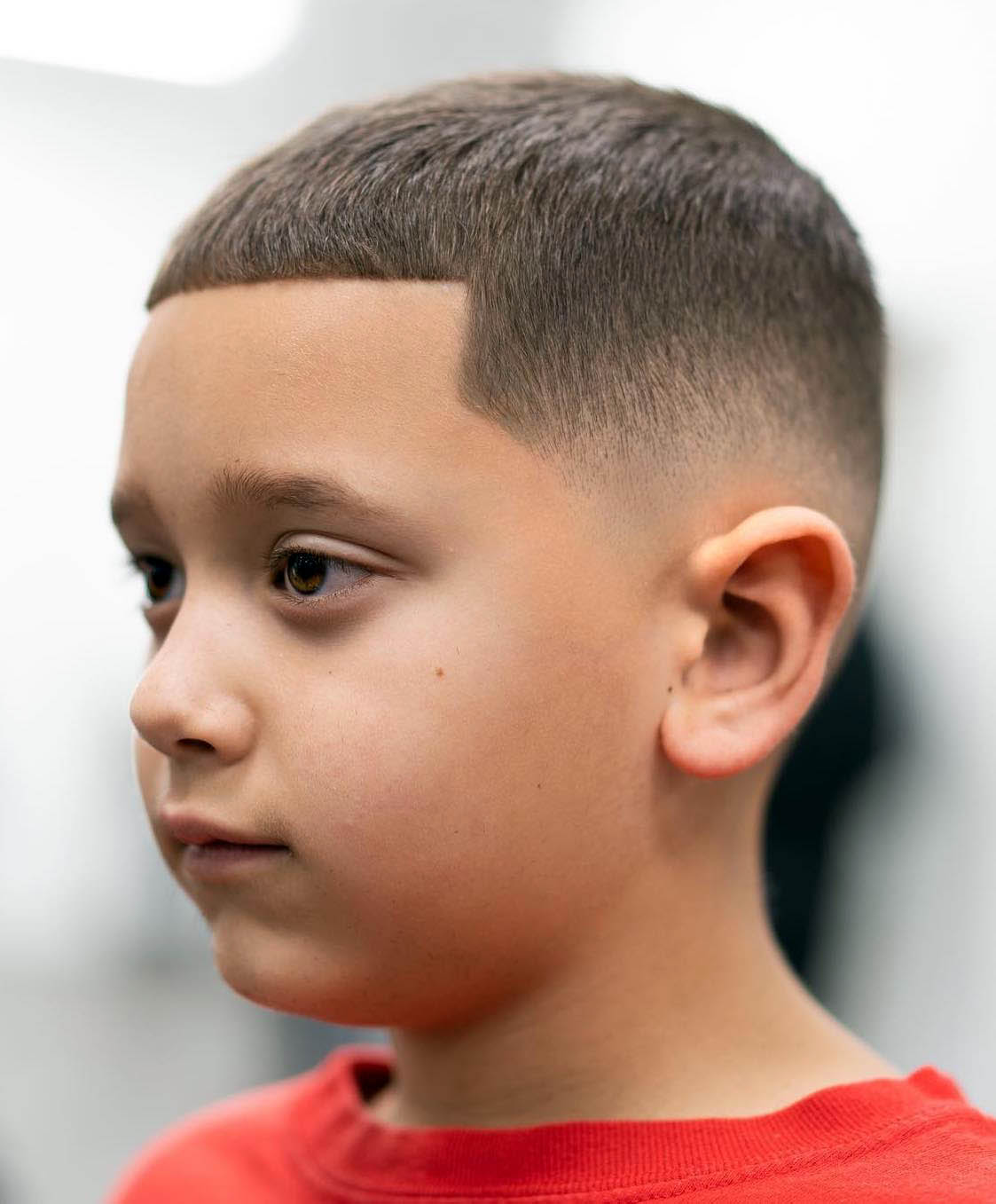 Teen with Drake Inspired back to School Style
When you rock this on the first day of your school, it will raise looks because of how neat it is. The sides are taper faded with an angular lineup. Not to mention the top is buzz cut with a straight hairline.
11 / 16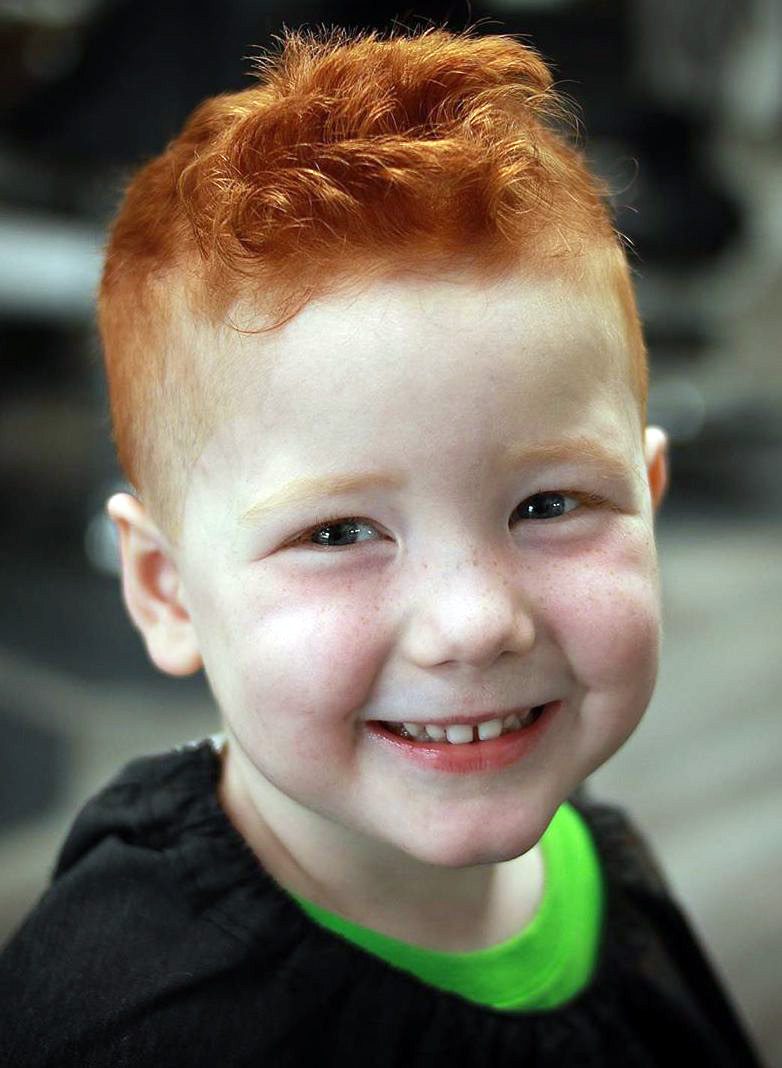 Cute Faded Sides with Casual Top
Green and red are said to be complementary colors. Give your red-haired baby boy a fresh looking cut to bring out his sparkly green eyes and chubby cheeks.
12 / 16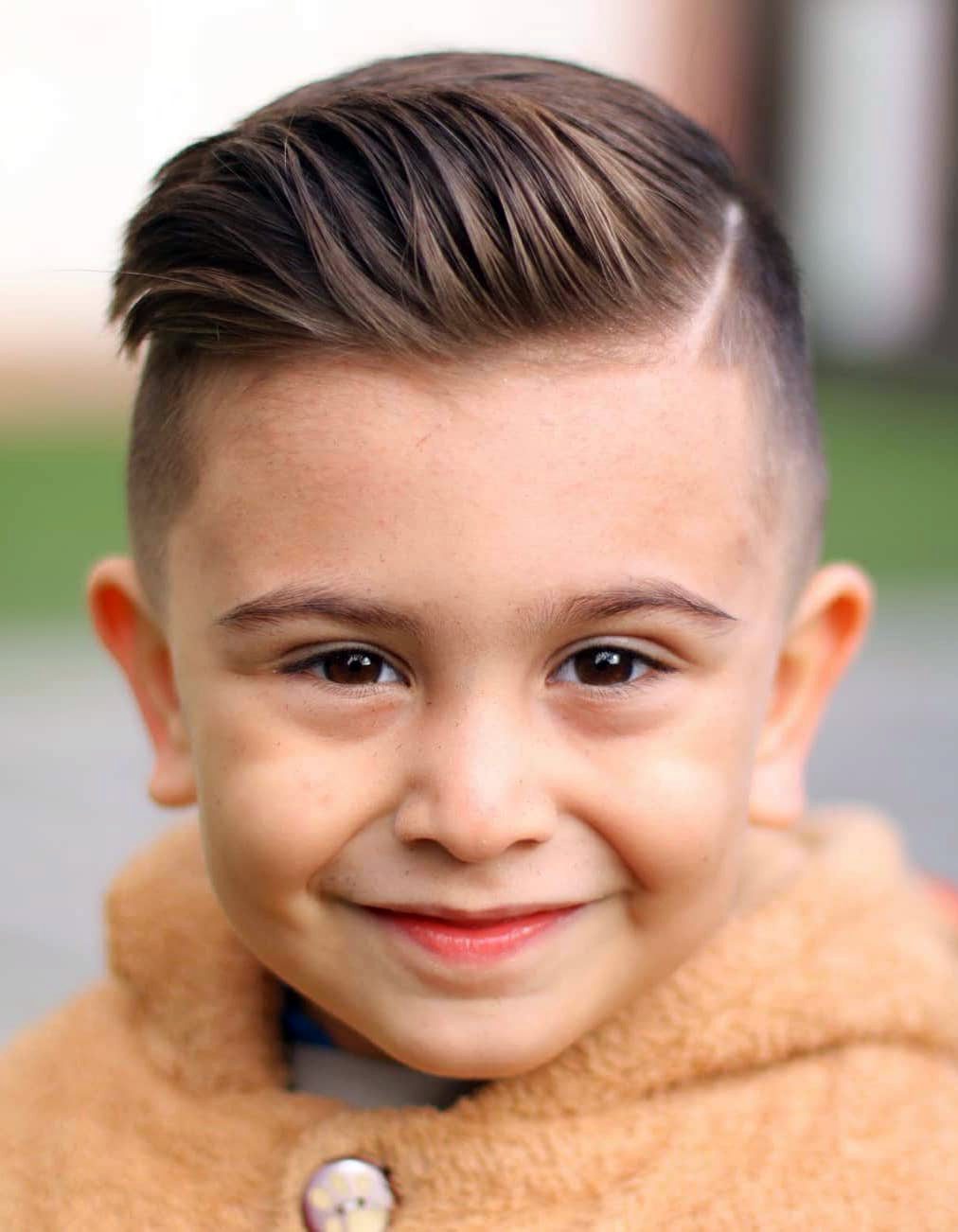 Classic Hard Part with Side Brush
It is never too early to teach your kid about the hard part style. It literally looks good on everyone at any age! And with that charming smile, he's ready to steal the spotlight.
13 / 16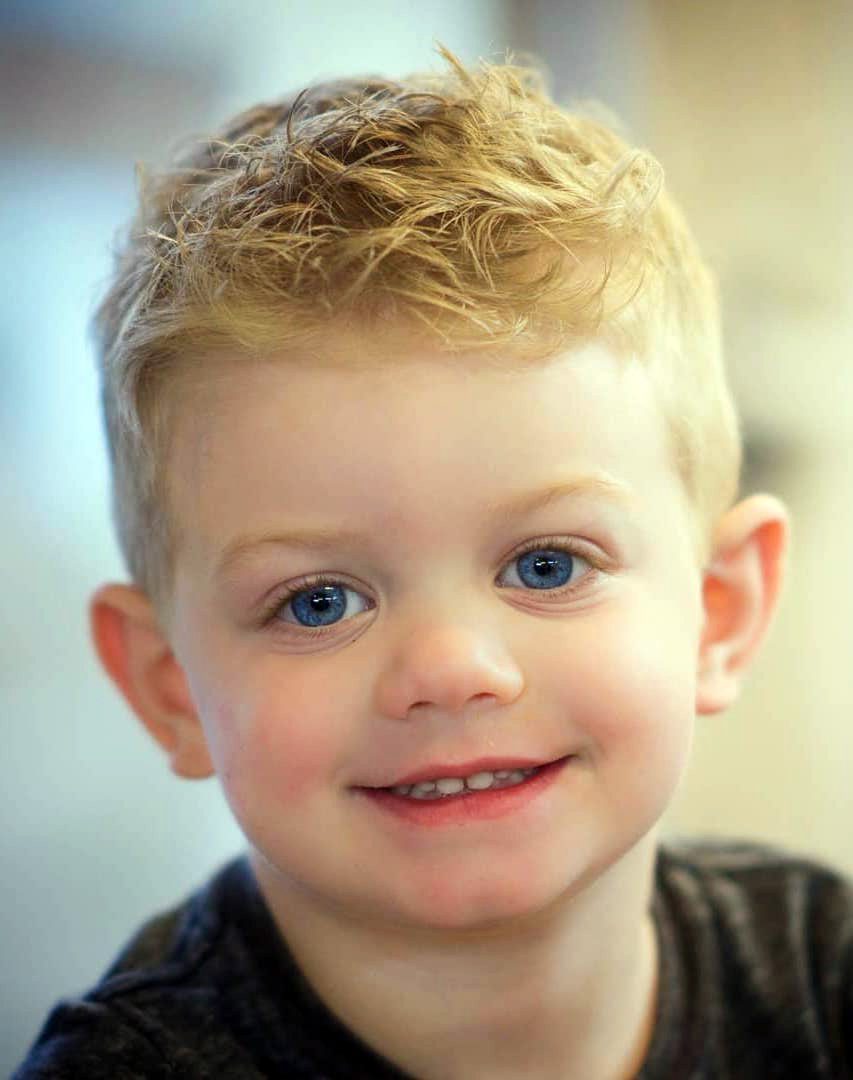 Those Irregular Strands for Regular Days
Since most toddlers' hair is very soft, you can use a little bit of natural hair gel to give texture to your boy's hair. Just keep it light and simple.
14 / 16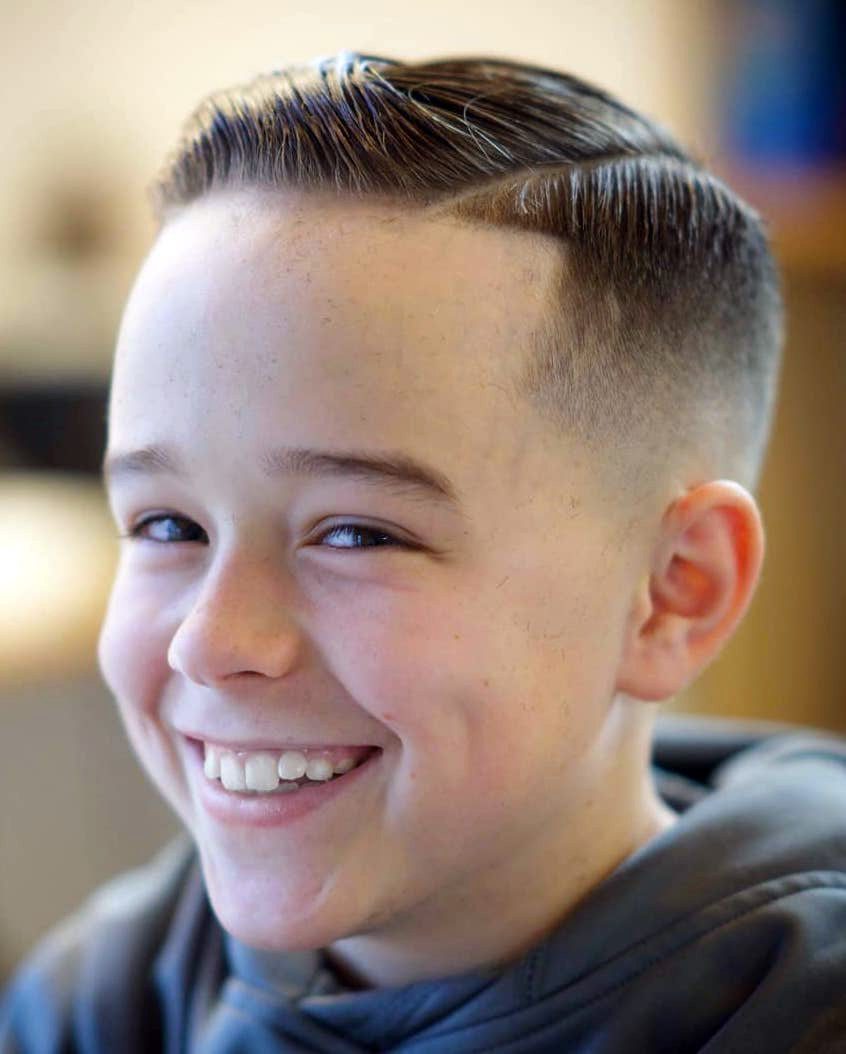 Classic Gentleman in the Making
Becoming a gentleman starts from a young age, and that includes how to dress and look like one. A medium angular side fade combined with a slicked-back definitely puts him on the right track.
15 / 16
Little Heart Throb
This clean, short, stylish side pushed hairstyle is the ultimate boy-next-door look. It's simple and you can never go wrong with this style!
16 / 16
My Bangs are Definitely Better
 With the french crop variations making a comeback on the little ones, don't be surprised if your boy suddenly gets scouted to become a model. With a cool hairstyle and a charming smile like this, he'll be the next face of Gap Kids.