Getting a Tattoo Souvenir: Dos and Don'ts for Travel Tattoos
We have answered here to all your potential questions and what-ifs
Who doesn't love traveling? The experience can be so gratifying that we often want to commemorate our travels with a tattoo to help us remember what it was like.
To make sure that we ink ourselves with a tattoo that best represents the experience, here's a brief list of dos and don'ts to consider before getting a travel tattoo.
Let's start with the dos:
#1. Know What You Want Before You Ink Yourself
Planning is key. While tattoos that are done on a whim can seem fun and spontaneous, they don't guarantee the best results.
You should therefore give the idea of getting inked some careful consideration. As you contemplate how you want to be tattooed, decide on a design and the part of the skin you want inked before scheduling a booking.
Remember, travel tattoos need to have special meaning for you, perfectly symbolize a certain aspect of your trip, and be executed beautifully.
#2. Do Your Research if You're Getting a Cultural Symbol
Cultural symbols aren't tattoo designs you should take lightly. They may signify years of oppression, victory, celebration, religious beliefs, and more so do your research beforehand and be aware of any meanings they hold.
If you decide on having a cultural symbol as a tattoo, you should be aware of how many artistic touches you and your tattoo artist can add without distorting its meaning.
This is particularly important if you're considering designs of foreign characters like alphabets and words that you don't understand. It may seem exotic or mystical to you but your foray into symbols you don't readily understand can be embarrassing if not done correctly.
By being aware of a cultural symbol's meaning and being faithful to how it should be depicted, you can show your respect for the people and culture behind it. Doing your research ahead of time will also help ensure that you don't end up with a symbol that says something you didn't intend.
#3. Consider at What Point in Your Trip You'll Be Getting Tattooed
While getting a tattoo any time during your trip can seem like the ultimate YOLO experience, it's best to factor in the aftercare you'll need after getting inked.
After getting a tattoo, you need to give it time to heal and the necessary care to make sure it stays clean and doesn't get infected. If, for example, you get a tattoo right before a three-day hiking trip in the wilderness, then it may be best to forego the tattoo until you get back and have access to clean running water, soap, and other items you need to keep your fresh tattoo clean.
#4. Wear Your Tattoo Proudly!
After careful planning and consideration, you now have the travel tattoo that you've been longing for and it's healing nicely. Wear it proudly and with confidence!
If your tattoo is on your shoulder or upper arms, put on a tank top and let the world see your new ink. If it's on your midriff, wear a crop top so it can be easily seen. You get the idea.
#5. Check the Cleanliness of the Studio
Before you book an appointment, schedule a consultation. Take the time to discuss the design you have in mind with your tattoo artist and scan the area to determine how clean it is.
If possible, ask around for recommendations. Learn as much as you can about the tattoo studio you're considering and don't be afraid to ask about sanitary measures. The right studio will take your questions in stride and be able to give you the reassurance you need.
#6. Don't Slack on Safety
Universal precautions include wearing gloves, barrier gowns, eyeglasses or goggles, and face shields to avoid contact and the exchange of bodily fluids. Equipment needs to be sanitized and the needles should be single-use. If the tattoo studio you're considering doesn't meet these minimum safety standards, keep shopping and don't hesitate to rethink a tattoo if you can't find a place that upholds them.
It's far too easy to contract a virus or disease from unsafe tattoo parlors. Falling ill or getting an infected tattoo in a foreign place will certainly spoil your trip and cause you unnecessary stress and extra expense.
Now that we've covered what you should do when getting a travel tattoo, let's take a look at what you shouldn't do…
#7. Don't Ignore Aftercare for Your Tattoo
Technically, tattoos are open wounds. When we have an open wound, we have to make sure it doesn't get infected.
Exercise extreme care and diligently follow aftercare instructions. It's also important to follow any aftercare instructions recommended by your tattoo artist.
Protect your tattoo from direct sun exposure, saltwater, and exposure to abrasive materials to ensure the color doesn't fade during the healing process.
#8. Don't Settle When It Comes To Picking Your Artist
You wouldn't just pick any tattoo artist if you were back home, would you? You should practice the same discretion while traveling.
The right tattoo artist will be open to walking you through every step of the process, will effectively address your fears, be willing to discuss your design with you, and give you advice about the placement, size, and color that will best breathe life into your tattoo design.
#9. Don't Make Hasty Decisions
When you decide you want to get something tattooed, sit on it for a while. We know "you only live once" but that doesn't mean you should make hasty decisions. You do only live once so you should make sure that what you decide to do with your skin isn't a decision you'll regret.
Bon Voyage: Carefully Plan and Prepare for Travel Tattoos
Travel tattoos can be a great way of commemorating unforgettable experiences. Make sure that they are beautiful and accurate depictions of what you want them to mean by preparing and planning for them carefully.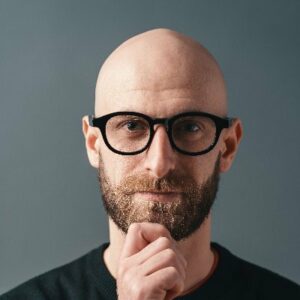 Curator for inkedway.com and tattoo enthusiast