30 Beautiful Braided Hairstyles For Little Girls
Pretty braid ideas for your little princess!
When you have a daughter, it's definitely a fun experience to dress her up in cute and adorable outfits. But don't let her hair get left behind! Here are 30 braided hairstyles you can try on her that's pretty to look at, trendy and easy to do.
1 / 30
Fishtail Braid Ponytail
A fishtail ponytail is super pretty, neat and tidy to look at, and is not at all that hard to do! Finish off with a cute little bow at the end that matches her dress or shirt for a cute lil' fashionista style.
2 / 30
Pull Through Braid Pigtails
This easy-to-do braid style is the perfect go-to look for your daughter's everyday hairstyle. Add cute hair bows, flowers or hair accents to embellish the style, or add curls and wisps for a softer, boho look.
3 / 30
Half Cornrows
On the search for a cute braided look for your cute, little one? You cannot go wrong with this half cornrows braid style that starts at the side. It keeps your daughter's hair off her face while the loose, bottom half creates a soft layer.
4 / 30
Fishtail Braided Buns
Inspired by space buns or what's known as the Star Wars buns, fishtail braided buns are another popular hairstyle must-have you should keep in your repertoire. Style your daughter's hair into this for a casual, everyday look or even for a more formal one, this versatile braid style is definitely gorgeous to look at!
5 / 30
3 Side Ponytail French Braid
Definitely keeping hair neat, tidy and in place, this French braid is combined with 3 side ponytails that adds a stylish, asymmetric factor into the look.
6 / 30
Mermaid Braid w/ Waterfall Twists
A popular braid style that adolescent girls love, this mermaid braid come with beautiful waterfall twists, definitely a lovely style to try out for your daughters with long hair.
7 / 30
Stacked Pull Through Braids
A combination of Dutch braids stacked on top of a pull through braid, this is a unique hair braid style your daughter will surely love! Embellish with cute hair bows for a pretty result.
8 / 30
Micro Braids
A cool braided hairstyle to try out on your girls, micro braids consists of multiple thin braids running the length of their hair and can be styled with colorful hair elastics or cute little hair clips for a fun vibe.
9 / 30
Boho Braids
Also known as goddess braids, boho braids are simply relaxed braids that are loosely plaited, most often styled with loose wisps of hair or curls that frame the face to result in a softer, dainty look.
10 / 30
Braided Updo
A cute summer hairstyle to keep your daughter's hair looking neat and pretty, the braided updo is always, always on style. Be it with a combination of multiple braid styles or a simple Dutch braid styled in an updo, the braided updo should not be missing from your hair styling repertoire.
11 / 30
Side Pull Through Braid
A pretty stunning style you wouldn't want your daughter to go without, the side pull through braid is easy to achieve. It doesn't even have to look perfect, as it looks great even when it's a bit messy! Finish off with cute hair accents such as tiny flowers or colorful hair pins.
12 / 30
French Headband Braided Bun
The French headband braided bun definitely has that style and elegance that's perfect for those with budding ballerinas. Keeps hair neat and tidy, but oh so pretty to look at!
13 / 30
Classic Long Side Braid
If your daughter's hair is on the longer side, the classic side braid is perfect for a quick and hassle-free everyday look. Not to mention, it looks oh so pretty, too!
14 / 30
DNA Braid
An intricate, beautiful braid style that'll definitely catch the eye, the DNA braid is perfect for special occasions such as weddings, school presentations or even your daughter's tea-time party with friends!
15 / 30
Heart Starburst Braid
Another gorgeous braided hairstyle that your daughter will undoubtedly love is the heart starburst braid. With plenty of tutorials available on the net to watch and learn, you'll be making this beautiful braided hairstyle for your daughter in no time at all!
16 / 30
Twin Braids
A classic braid hairstyle, the twin braids is a no-fuss, easy-to-do look for those early, hectic school mornings – a popular style for school age girls.
17 / 30
Chinese Laddder Braid
A slightly complicated braid style to achieve, the Chinese ladder braid is a combination braid style that looks exquisite, don't you think so, too? It's a stunning braid look that will definitely make your child feel like a princess.
18 / 30
Top Knot Bun
Another great style for those with active little girls, a top knot bun keeps hair neat-looking and off the face during playtime. You can style the bun by adding a large scrunchie, a bow or hair scarf for a cute look.
19 / 30
Messy Crown Braid
Sometimes, a messy 'do trumps a neat and perfectly styled hair. Just like this messy crown braid! Curls and wisps of hair create a softer, more ethereal look, don't you agree?
20 / 30
Lace Braid with Rainbow Hair Chalk
Prettify your daughter's braids by coloring them with hair chalk. A popular hair trend nowadays, hair chalks bring a ton of fun into a hairstyle – and can be easily washed off at the end of the day.
21 / 30
Micro Braid Ponytail
Sometimes, keeping it simple looks just as pretty as the intricate ones! Make a single micro braid accented with colorful elastic bands down the center of the ponytail. You can even add more micro braids for an ever prettier look!
22 / 30
Rope Braids
Also known as a "false braid", rope braids belong to the basic braid styles that are super easy to do, and that's why they're so popular! It consists of dividing the hair into two sections, twisting each section in one direction, then twisting both sections together in the opposite direction to form a "rope" look.
23 / 30
Upside-Down Dutch Braids with Pigtails
Casual up-front, playtime at the back! This adorable hairstyle is easier than you think. Just divide the hair into two sections and start braiding from the nape of her neck going up until where you would end the braids into pigtails and voila! – a hairstyle that will last the whole day!
24 / 30
Twin French Braids with Flower Crown
A basic braid style, the simple French braid is upgraded into a more stylish look with pretty hair ornaments such as a flower crown, making your daughter really feel like a precious princess!
25 / 30
Bubble Braid
The bubble braid, or what's more popularly known as Princess Jasmine hair, is the ideal go-to hairstyle for those with active princesses. Not only do they keep hair neat, tidy and out of the face, they're also super easy to do! Style with colorful bands for a more fun look.
26 / 30
Yarn Braids
For daughters who like fun and adventures and like trying out new styles, give the yarn braids a go! It might be a bit complicated than the usual braid – because of the yarn – but the results are beautiful! Your daughter can even choose what color she likes the yarn to be!
27 / 30
Waterfall Braids
The trendy waterfalls braid is popular for a reason, just look at how pretty everything comes together! Add pretty hair clips as accents and curl the ends for a softer look.
28 / 30
Box Braids
A cute style for little girls, the box braids are similar to cornrows but consists of three-strand twists that are braided together and results in square-ish sections against the scalp.
29 / 30
Milkmaid Braid
Such a sweet and pretty look for your princess! The milkmaid braid is basically two pigtail braids wrapped around the head to form a crown – a style that's perfect for special occasions such as weddings where your little girl is part of the wedding entourage as the flower girl!
30 / 30
5 Strand Ribbon Braid
Is there anything prettier than this?! This 5 strand ribbon braid is an adorable style your little girl should be sporting, stat!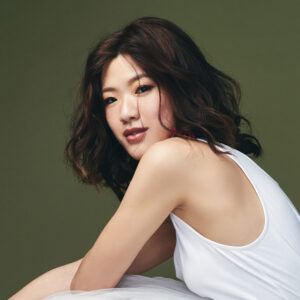 Jennifer Lee is a writer and artist with a background in fashion and beauty. After more than a decade of working for some of the most illustrious creative heads in luxury fashion and beauty, she followed a new path in Taipei, Taiwan to serve as an editor and author for various publishing houses. She has edited, authored, and illustrated several books. Jennifer grew up on the east coast of North America and now splits her time between New York City, Taipei, and Toronto.