20+ Deep Tribal Tattoos with Meaning and Heritage
Tracing the tattoo tradition
Tribal tattoos as the name suggests are more than just designs or elements. Tribal tattoos are the works of culture and tribes originating from hundreds if not thousands of years ago. When one decides to wear a tribal tattoo it is like wearing someone's culture, therefore it wouldn't hurt to know a bit about their origins, what it conveys and how it was used.
Tattoos, especially tribal, are deeper than the design that it portrays. For example, some tattoos are specifically used to put on slave's shaved heads for when the head grows back it serves as a message. Another example is some African tribes where women used to wear specific tattoos to show their personality, tribal identity, and much more.
Some of the famous tribes for tattoos are African Tribals Tattoos, Slavic Tribal Tattoos, Native American Tribal Tattoo, Filipino Tribal Tattoo, Samoan Tribal Tattoo, etc. Each of these tribes adopted a specific structure and design that makes it look different than the other ones.
A fun story, when Vikings were growing as a tribe, they used tattoos as a means of pride where they would tattoo "Blood-Eagle" on their backs when they would win over an enemy.
A lesser-known fact is that tattoos also served as messengers during wars. Spies would tattoo a specific body part with a specific design so that their army would know they are from their side and wouldn't harm or kill them. And that is the origin of the tradition of tattoos having a deeper connection with the military. Nowadays, tattoos depict what a marine has accomplished or at least what they believe in.
Let's talk about some famous tribal tattoos:
African Tribal Tattoos
Africa has been the land of valour and courage, that's exactly what their tribal tattoos try to depict. Heavier on shading sometimes they are big on figurative elements with a lot of faces and animal figures. Storytelling for African tattoos always remains their backbone of everything.
Indian Tribal Tattoos
As we know, India is the land of gods and so are their tribal tattoos. Inclusion of gods with elements of history makes up a good Indian tattoo. The trick is to know what god one is about to get tattooed. Each god has a different purpose and so is the reason to get that god tattooed on one's body.
Samoan Tribal Tattoos
Samoan Tattoo falls under a bigger category of Polynesian Tattoo. However, Samoan tattoos are connected to sentiments with a lot of islandic influence. There are inclusion of different elements that make up for a tattoo altogether but that's the beauty of it. It is designed in a way that it is catered to each individual. By the way, Dwayne "The Rock" Johnson has one on him.
These are few common ones but there are so many more that meet more than the eye. It is indeed a gesture and a statement that one chooses to show the world.
Although it is fading slowly as a culture, some people are keeping it alive!
1 / 20
Some Shades of Pacific Tribe Tattoo
Those patterns tell us how serious of a tribal tattoo this is. The symmetry is where the key lies. The top of the tattoo is a leaf-like structure that usually goes for growth and nourishment where as all the other patterns are tribal designs and elements that make up for a sleeve. The shades here are top-notch.
2 / 20
Indian Traditional Tattoo with Tribal Design
There are two elements to this tattoo, the tattoo as a whole is quite tribal which clearly depicts those shapes and designs. The middle of the tattoo is the character that symbolizes god and chants for meditation. Whereas the design around is all tribal! Quite an aesthetic.
3 / 20
Japanese Folk Art Tattoo
Japanese folk art tattoos are filled with vibrant colors and some African tribe-inspired symmetrical shapes. This one what we have here is a four squared piece with mountains on one corner with the sun rising from above.
4 / 20
Indian Tribe Inspired Mandala Tattoo
Indian tribe tattoos are highly inspired by animals like a lot of gods have some connection to them. The filling of this elephant with mandala design is nothing but great work of heritage and art blended into one piece of blissful delight.
5 / 20
Maori Wolf Tattoo
Maori tattoos are absolutely best as they bleed ancient culture. Also known as Ta Moko, this tribe used to ink themselves in order to show their property, career, life path. The one here also features a pair of wolf eyes with an amazing blue palette that goes all along with the tattoo. What a great sight!
6 / 20
Marquesan Tribal Sleeve Tattoo
Derived from Polynesian tribal influence this Maori tattoo is one amazing art. The sleeve here also covers the pec as it runs down the arm quite nicely. The mandala presence is just impeccable. The use of color is done so neatly that shading appears to be top-notch.
7 / 20
Symmetrical Filipino Tribal Tattoo
A cheeky Pinoy tribe Filipino tattoo for us on the forearm is the epitome of symmetry. The whole design is based on lines and angles which makes this very straight. The thickness of lines keeps on differing but that is the key to this tattoo.
8 / 20
Lines and Patterns for the Sleeve
Not all your sleeves are the ones that take up a full arm. Some are in pieces and a tribal tattoo like this is a perfect example. All lines and symmetry are the key with some hints of red to make it pop. The key here is not to overuse it so that black is the protagonist in tribal tattoos.
9 / 20
Tā Moko from New Zealand
Tā Moko is the form of tattoo introduced to the world from tribes of New Zealand. It comes from Maori people where tattoos are symbolic of social status. This tattoo covers most of this guy's face with nothing but lines and curves all over.
10 / 20
Shaded Polynesian Tattoo with French Influence
The fun is to see how innovative tribal tattoos can get. The extension of the neck with an octopus pattern makes it modern too. The shaded round pattern is the best that it gets. This tattoo comes from Polynesian roots with some modern touch to it.
11 / 20
Sleeved Korean Tribal Tattoo
Very innovative design here with simple black and white palette. The top is a Korean mythology figurehead with a black sleeve all the way down. The floral design at the forearm makes it very cultural and the shading makes it pop quite nice.
12 / 20
Masked Dragon Forearm Tattoo
Innovation with tradition is what this gets you to. The dragon mask is from Asian tribal influence. The smart move here is to ink it on forearms and on its own it looks not that big but when you bring those two together, that is a massive one. The red to black combination is just fun to watch.
13 / 20
Tribal Polynesian Sleeve Tattoo
Introducing a cheeky Polynesian sleeve tattoo with flowery patterns all over the hand. The design as we see it highly geometric influence as the shapes are based on lines and shapes. The slight shading and thin lines are what make this tattoo very trendy.
14 / 20
South Pacific Marquesan Tattoo
Marquesan tattoos are from tribes tracing back from the South Pacific islands. These tattoos are filled with elements of nature such as geckos and other centipedes. These designs are highly influenced by geometry and are a part of Polynesian tattoo art. The contrast of skin to tattoo color is just finesse.
15 / 20
Innovative African Ear Tattoo
African tribes used to tattoo most of their body parts to inflict many things, some of which would be their orientation, their inclination towards certain tribes, and many more meanings. This is the prime example of the same. Tattoos here are inked with the meaning to show ornamental value.
16 / 20
Colorful Neo Tribal Tattoo
Neo-tribal tattoos are one of the best blends of modern art with ancient culture and heritage. Neotribal tattoos have seen a lot of evolution through the years and what we see here is colorful by product of all these years. The elements like flowers, leaves, and blossoms are the main elements of the tattoo along with lines and patterns.
17 / 20
Croatian Tribal Tattoo
Croatia is highly inspired by gothic culture and history. Hence, this Croatian tattoo shows the same. There is a lot of reference to Christianity and lines that connect to different patterns. The color is quite vibrant as it is slightly blue in color with some green tinge to it.
18 / 20
Ancestral Pinoy Tattoo
This is the most tribal as it gets, the whole tattoo is filled with history with that human figure in the middle that resembles a fighter. Now, we know that goes to say that tattoo wants to show the personality of a person who has the values of a fighter. Black ink is always the core of these tribal tattoos.
19 / 20
Floral Pattern with Snake Tribal Influence
Snake is a symbol for many things, some of those are growth, evolution, and resilience. Pairing this with flowers in half of the tattoo goes to say that this tattoo stands for progress as only half of it filled. Moreover, the shape of the tattoo resembles a triumph sign!
20 / 20
The One with Kalinga Inspiration
Kalinga region's tribe has been trying hard to make sure their belief doesn't fade away and this tattoo is one such element of it. The Kalinga tattoo is symbolic to beauty, fertility, and courage within the Kalinga people. The shape here does look like a woman with crown!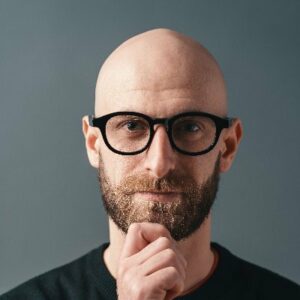 Curator for inkedway.com and tattoo enthusiast